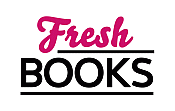 Your August adventures in reading
"What happens when the ones you trust can no longer be trusted?"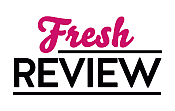 Reviewed by Teresa Cross
Posted August 26, 2019

Thriller Police Procedural | Suspense
STOLEN THINGS written by R.H. Herron is every parent's worst nightmare! This suspense thriller touches on some of today's current events with police brutality, to rape and injustice. Although Herron's novel is inspired by actual events but it is very much a fiction thriller. As a 911 dispatcher, I'm sure Herron had a lot from her life to pull from. This book is an easy read with the story being told through the eyes of the main character, Laurie as well as her daughter, Jojo. This is definitely a great novel that you will want to read.
Laurie works as a 911 dispatcher and receives a call from her 16-year-old daughter that puts her in panic mode. Jojo is drugged and upset. She can't remember what happened and where she is. She has ended up at the home of a friend Kevin who is a pro football player who heads up a group against police brutality. Jojo doesn't know how she got there, but she feels in her heart that Kevin is innocent of her sexual assault. Her parents, however, feel that he must be guilty. The worst part is that Jojo's best friend Harper is missing and it is up to Laurie and Jojo to find her before it is too late.
Once you start reading you will not want to put this book down. R.H. Herron did a great job catching your interest and maintaining it. It didn't go in the direction I thought it would, as it had many surprises along the way. STOLEN THINGS is one thriller that I found not only thought-provoking but also jam-packed with so much suspense! This is certainly one you will want to put on your list to read.
SUMMARY
When a 911 dispatcher picks up an emergency call to hear her daughter on the line, her worst nightmare becomes reality.

Laurie Ahmadi has worked as a 911 police dispatcher in her quiet Northern California town for almost two decades, but nothing in her nearly twenty years of experience could prepare her for the worst call of her career—her teenage daughter, Jojo, is on the other end of the line. She is drugged, disoriented, and in pain, and even though the whole police department springs into action, there is nothing Laurie can do to help.

Jojo, who has been sexually assaulted, doesn't remember how she ended up at the home of Kevin Leeds, a pro football player famous for his work with the Citizens Against Police Brutality movement, though she insists he would never hurt her. And she has no idea where her best friend, Harper, who was with her earlier in the evening, could be.

As Jojo and Laurie begin digging into Harper's private messages on social media to look for clues to her whereabouts, they uncover a conspiracy far bigger than they ever could have imagined. With Kevin's freedom on the line and the chances of finding Harper unharmed slipping away, Laurie and Jojo begin to realize that they can't trust anyone to find Harper except themselves, not even the police department they've long considered family . . . and time is running out.
---
What do you think about this review?
Comments
No comments posted.

Registered users may leave comments.
Log in or register now!