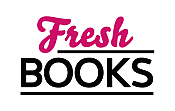 Explore new books in September
"Can abortion affect generations?"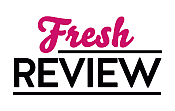 Reviewed by Svetlana Libenson
Posted August 22, 2019

One of the most contentious issues that gets challenged over and over again is abortion, especially as it relates to a woman's choice and not for a health reason. In 1957, Olivia McAlister discovers she is pregnant with her third child. Feeling stifled by living in Opelika, Mississippi as well as not having friends, and desiring to improve her lot in life, Olivia makes a decision in getting an abortion in order to get a fresh start in life. However, the abortion she gets is a backwoods abortion, which causes her to lose her life. And this is a decision that is destined to reverberate for decades on her husband, her two daughters Grace and June, and her spinster sister. As the years pass, her two daughters become young women and each will grow up with feeling responsible for their mother's death. However, tragedy strikes the sisters once more, especially when one becomes pregnant and is forced to give up her child, while another feels responsible for her sister's plight. As decades continue to move, can the two sisters reunite or will that one fateful night tear them apart forever?
With rich imagery of nature, of sisters' emotions, Minrose Gwin crafts a deep and hidden gem within THE ACCIDENTALS. The scenes are similar to oil pastels on a canvas, demanding a magnifying glass in examining the fine threads that interweave the narrative together, and very often THE ACCIDENTALS is more of a modern art exhibit in life rather than a typical novel of beginning, middle, and end. The tale of the McAlister sisters becomes a compelling examination of missed signs and signals as well as unfinished businesses in life and of the secrets that neither sister knows, where life is bigger than their knowledge.
For a reader that is seeking a tale that is way more cerebral than the standard fare, THE ACCIDENTALS by Minrose Gwin should fit that bill very nicely.
SUMMARY
Following the death of their mother from a botched backwoods abortion, the McAlister daughters have to cope with the ripple effect of this tragedy as they come of age in 1950s Mississippi and then grow up to face their own impossible choices —an unforgettable, beautiful novel that is threaded throughout with the stories of mothers and daughters in pre-Roe versus Wade America.
"Life heads down back alleys, takes sharp left turns. Then, one fine day it jumps the track and crashes."
In the fall of 1957, Olivia McAlister is living in Opelika, Mississippi, caring for her two girls, June and Grace, and her husband, Holly. She dreams of living a much larger life--seeing the world and returning to her wartime job at a landing boat factory in New Orleans. As she watches over the birds in her yard, Olivia feels like an "accidental"—a migratory bird blown off course.
When Olivia becomes pregnant again, she makes a fateful decision, compelling Grace, June, and Holly to cope in different ways. While their father digs up the backyard to build a bomb shelter, desperate to protect his family, Olivia's spinster sister tries to take them all under her wing. But the impact of Olivia's decision reverberates throughout Grace's and June's lives. Grace, caught up in an unconventional love affair, becomes one of the "girls who went away" to have a baby in secret. June, guilt-ridden for her part in exposing Grace's pregnancy, eventually makes an unhappy marriage. Meanwhile Ed Mae Johnson, an African-American care worker in a New Orleans orphanage, is drastically impacted by Grace's choices.
As the years go by, their lives intersect in ways that reflect the unpredictable nature of bird flight that lands in accidental locations—and the consolations of imperfect return.
Filled with tragedy, humor, joy, and the indomitable strength of women facing the constricted spaces of the 1950s and 60s, The Accidentals is a poignant, timely novel that reminds us of the hope and consolation that can be found in unexpected landings.
---
What do you think about this review?
Comments
No comments posted.

Registered users may leave comments.
Log in or register now!