"When reality is too much..."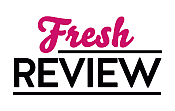 Reviewed by Svetlana Libenson
Posted August 22, 2019

Women's Fiction Psychological | Thriller Domestic
The day after her son's birthday, Tess Clarke wakes up in a hospital, certain of three things: she has been stabbed, her precious eight-year-old son is missing, and her brother-in-law and grief counselor are involved in her son's disappearance. However, no one is listening to her pleas, which forces Tess to go back to a few months before her son's birthday and to face an ugly truth about her life.
Prior to her son's disappearance, Tess Clarke is a widow who is slowly being crushed by life and responsibilities. First of all, her beloved husband has died in an airplane crash; her brother-in-law is pressuring Tess to begin to execute the estate and is also demanding money that her husband borrowed from him, and on top of that, she is beginning to have a tense and fraught relationship with her son, snapping at him for little mistakes. She is also withdrawing from her mother and brother. Worried about her mental state and health, her mother arranges for Shelley, a grief counselor to begin to visit Tess. But it seems as if Shelley has her own reasons and agenda in becoming Tess' grief counselor. But are Shelley's intentions malicious? Only Tess will know.
Taking a page from THE WOMAN IN THE WINDOW by A.J Finn, THE PERFECT SON by Lauren North is a perfect psychological thriller that threatened to addict me to the tale and has kept me reading. Maybe because of the fact that Tess talks to her husband in her mind, my mind quickly traveled to THE WOMAN IN THE WINDOW, but even with that comparison, this tour de force novel is shocking, grief-stricken, and a little too realistic. As a mother to a young son, I wanted to cry once reaching the ending.
THE PERFECT SON by Lauren North is a soul-searching tale of grief and heartbreak.
SUMMARY
A disturbing and shocking debut novel of psychological suspense about a recently widowed mother, her young son, and the lengths she'll go to in order to keep him safe.
When Tess Clarke wakes up in the hospital the day after her son Jamie's eighth birthday, she's sure of these things: She's been stabbed, her son is missing, her brother-in-law and her grief counselor are involved. But no one is listening to her.
After her husband, Mark, died suddenly in a terrible accident a few months earlier, the only thing keeping Tess together is Jamie. As they struggle to make sense of their new life without Mark, they find joy in brief moments of normalcy like walking to school and watching television together. Life is hard without Mark, but Tess has Jamie, and that's what matters.
But there in the hospital, confused and surrounded by people who won't listen, Tess's world falls apart. To save her son, she must piece together what happened between Mark's death and Jamie's birthday, but the truth might just be too much for her to bear.
---
What do you think about this review?
Comments
No comments posted.

Registered users may leave comments.
Log in or register now!