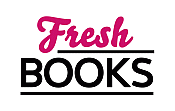 Your August adventures in reading
"They must follow a Labyrinth of clues!!"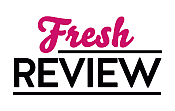 Reviewed by Kim Roller
Posted August 22, 2019

Thriller Police Procedural | Thriller
A wife's near-fatal car accident, an injured CIA analyst on the run, two women who will do anything to show they're just as good as the men. An FBI agent in small town Virginia on vacation. The reporter in town to do a story on a noble prize winner. A connection that leads to the case of three missing teenagers and has the agent working the case. These are the cases that have Special Agent Dillon Savich and his agents working through a Labyrinth of clues.
In LABYRINTH, Catherine Coulter spins a suspenseful, intriguing, terrifying, story full of twists and turns leading you to wonder where it's going. The continuation of her FBI characters and series shows just how out there she can go. Unique, bad and good guys, special abilities, determination and love have you wondering who will come out the victor. Coulter seems to take some modern-day criminal activities and puts her own scary unique spin on it all. She literally has you going through a labyrinth wondering how the story ends.
SUMMARY
The #1 New York Times bestselling FBI Thriller series returns with another tour de force in which agents Savich and Sherlock stumble into a bizarre case that's more complicated and twisted than any they've ever encountered.

On a Tuesday afternoon, Agent Sherlock is driving in downtown Washington when her Volvo is suddenly T-boned at an intersection. As her car spins out of control, a man's body slams against her windshield and then—blackness. When she finally regains consciousness in the hospital, she's told about the accident and the man she struck. No one knows yet who he is or where he is because he ran away. From DNA, they discover his name is Justice Cummings and he's a CIA analyst at Langley…and he's still missing.

Meanwhile, in the small town of Gaffer's Ridge, Virginia, Special Agent Griffin Hammersmith rescues a kidnapped woman claiming her captor had probably murdered three missing teenage girls. However, the man she accuses is the local sheriff's nephew and a member of a very powerful family, reputed to have psychic powers. When the sheriff arrests Griffin and the rescued woman, Carson DaSilva, he calls Savich for help. Together they have to weave their way through a labyrinth of lies to find the truth of a terrible secret.

"If there's one thing that readers can count on in a Coulter novel it is that she always delivers amazingly eerie and complex thrillers" (RT Book Reviews), and Labyrinth is no different. With white-knuckled pacing and shocking twists and turns, this is another electrifying novel that will sink its teeth in you.
---
What do you think about this review?
Comments
No comments posted.

Registered users may leave comments.
Log in or register now!