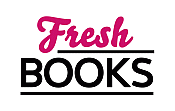 Hot, sizzling reads for July
"A sassy romance set in the Regency era..."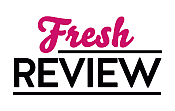 Reviewed by Patricia (Pat) Pascale
Posted August 22, 2019

Heiress Lily Hartley, her sister, Leona, Countess of Ravensport, and best friend, Sophie, are the creators of The Debutante's Revenge, a wildly popular and racy advice column for young ladies. Their identities are, and must remain, hidden. It would not be acceptable for members of the ton to be involved in this kind of tell-all activity. Their reputation would be ruined forever.
Lily disguises herself as a boy to deliver the artwork and articles for the upcoming publication. With that done, Lily doesn't want to head home. She is alone since her parents are traveling as is Fiona and her husband, Lily decides it is time to have an adventure. . . She picks a shoddy tavern to have a meal. While Lily is watching the rowdy crowd, she notices an extremely handsome man watching her. Who is he? When three men approach her demanding her coins, she refuses and begins to fight them. She sees the good looking man jump in to help her. She falls, hitting her head on a table and is knocked unconscious.
When she comes to, Lily is in a bed and the gorgeous man is sitting in a chair next to the bed. He introduces himself as Eric Nash, Duke of Stonebridge. He tells her he brought her to his home to seek medical attention for her. He tells her he feels responsible for her safety. He and his sister, Delilah, welcome her into his home. Unfortunately, Lily does not remember anything about who she is, not even her name. It is evident Lily is suffering from Amnesia due to the hit on her head. She picks Caroline as her name. She stays in his home to recuperate while trying to discover her past. She discovers a sweet friendship with Delilah and something like love/lust with Nash.
THE DUKE IS BUT A DREAM is a lovely historical romance. I love everything about the Regency grandeur and Anna Bennett is a fantastic storyteller. Lily/Caroline is a fun and feisty heroine. Nash is a sexy, sweet hero that believes he can never love her in the way she should be loved. Their chemistry is HOT and what fun to watch them simmer, then explode! Delila is an endearing sister who Nash dedicates his life to keeping her safe and hope she finds a good man to love. Smitten with Lord Brondale, who Nash totally disapproves of. She refuses to listen to her brother's advice and runs away with Brondale. She has a shattering experience when he makes sexual advances to her. She hits him in the face with a bedpan and flees. Should have listened to Nash!
A delight of a read with characters you will love and sub-plots that add to the fascinating tale of old memories, new beginnings, and a happily-ever-after that made me smile. I loved it! Brava!
SUMMARY
The next sensational Debutante Diaries romance from star Regency romance author Anna Bennett.

Miss Lily Hartley is mastermind behind the ton\'s obsession: the Debutante\'s Revenge, an advice column to young ladies. She dresses as a boy to deliver her columns to the newspaper –until a near accident leaves her in the streets. With the Duke of Ravenport coming to her rescue.

Eric Knight, Duke of Ravenport, runs to save a lad from a street accident – only to realize the lad is a woman. A woman who, in the accident, has forgotten her name. Lily is to stay at his estate as Eric finds her family—but he\'s quickly falling in love with her.

Lily knows her name, but she can\'t tell the Duke she\'s the writer behind the column. So she\'ll fake her memory loss until she can figure out a plan. But love has other ideas.
---
What do you think about this review?
Comments
No comments posted.

Registered users may leave comments.
Log in or register now!