"Family is everything..."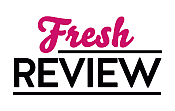 Reviewed by Sharon Salituro
Posted August 22, 2019

Thriller | Mystery Psychological
Adam, Ulrika, and Sheila appeared to be a perfectly normal family. Until the night that everything changed and not for the good of the family. After a night out to dinner for Sheila's birthday, Sheila decides to meet up with her friend while Adam and Ulrika go home. That is when everything changes.
The next day, her parents get a phone call from Michael, an attorney who used to work with Ulrika. It seems that their daughter has been arrested for the murder of a man named Chris. This is when the choices the family make could come back to haunt them. First, Adam lies about what time Sheila came home. Then, Ulrika gets rid of her phone and burns the clothes she was wearing that night.
The courts will not let Sheila out on bail or see anyone. Adam breaks so many rules to try to prove there's no way she could have committed this murder. Ulrika then talks to Amina and discovers that both Amina and Sheila had a sexual relationship with Chris. Chris seemed to have some kind of a hold on both girls because they both continued to see him, even when he was violent toward them. As the months go on, both parents are keeping secrets from each other. Both doing whatever they have to do to keep Sheila out of prison. Will they be able to?
A NEARLY NORMAL FAMILY by M.T. Edvardsson is a story that not only shows what parents will do to protect their child but also what two young best friends will do for each other. Adam, the father is a minister, but this does not stop him from breaking the law and lying to the police. Edvardsson shows the inner turmoil that the father goes through. Does he trust his God, or take matters into his own hands? Very tough decision, which way would you go?
Edvardsson also puts readers in the mindset of a teenage girl, who thinks she has found the love of her life, only to realize later what a scumbag he really is. If you really like a mystery with some family drama, this is the book to pick up. I really enjoyed it, hope you do, too.
SUMMARY
M.T. Edvardsson's A Nearly Normal Family is a gripping psychological thriller that forces the reader to consider: how far would you go to protect the ones you love? In this twisted narrative of love and murder, a horrific crime makes a seemingly normal family question everything they thought they knew about their life--and each other.

Nineteen-year-old Stella stands accused of the brutal murder of a man almost fifteen years her senior. She is an ordinary teenager from an upstanding local family. What reason could she have to know a shady businessman, let alone to kill him?

Stella's father, a pastor, and mother, a criminal defense attorney, find their moral compasses tested as they defend their daughter, while struggling to understand why she is a suspect. Told in an unusual three-part structure, A Nearly Normal Family asks the questions: How well do you know your own children? How far would you go to protect them?
---
What do you think about this review?
Comments
No comments posted.

Registered users may leave comments.
Log in or register now!