"Eve must put aside her feelings to do this investigation."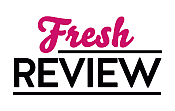 Reviewed by Annetta Sweetko
Posted August 20, 2019

Romance Suspense | Suspense | Science Fiction Romance
Lieutenant Eve Dallas must stop a serial killer who is of the mind that she is bringing justice to women who have been preyed upon, abused and used. In the eyes of the law, Lady Justice is a killer, not a heroine; she is just a woman with a VENDETTA IN DEATH. Someone that must be stopped before another man dies. Even if that man is guilty as sin, Eve must follow the written law and stop this killer.
VENDETTA IN DEATH is a fascinating read as are all of author J.D. Robb's In Death books. You will be pulled into the storyline on the very first page. This one, as faithful fans know, is a hard job for Eve Dallas, as she is more than sympathetic to the women who were victims of these men who became victims of Lady Justice. Eve's idea of justice, however, would be these men rot in prison for the rest of their lives, put there according to the law.
As always we have the amazing Roarke, helping his wife (and don't we know how she loves when he calls her that) in dealing with the sympathetic side of things as well as being her favorite go-to guy with electronics and digging into peoples finances and pasts. Little Bella comes on the scene to add in a few moments of laughter with her adorableness and sneaky little ways of getting just what she wants. Mavis makes an announcement that has both Roarke and Eve ready to run off-planet. Read and see what I mean. It is always fun to watch the unflappable Roarke lose his cool demeanor. Other lighter moments are offered up by the EDD guys and gals with their unique speak and drive, Eve's crew of crazies, especially with the riotous ties and socks and Peabody the stalwart partner, who has grown in years to become a very good detective and a rather snarky partner.
All of the In Death books are filled with a variety of characters that seem so realistic they have you wishing you could really meet them. In VENDETTA IN DEATH, readers are introduced to a legendary actress that is one of those characters that you could really believe is real as her own personal love story was touching and sweet.
VENDETTA IN DEATH is one of the storylines where Eve figures out quickly who the culprit is and must work quickly to find the proof to stop her. As a reader and fan, I am always amazed at the process of how the discovery to the arrest is worked out.
This is book 49 of this surprising series, and you would think all of the questions, answers, procedures, and the necessary crossing the t's and dotting i's would be ho-hum. I can honestly say ... NO! Every situation, crime, and people are as different as they can be and I, for one, cannot wait to see what number 50 will bring us.
SUMMARY
The predator becomes the prey in the newest thriller in the #1 New York Times bestselling series featuring homicide detective Eve Dallas.
She calls herself Lady Justice. And once she has chosen a man as her target, she turns herself into a tall blonde or a curvaceous redhead, makes herself as alluring and seductive as possible to them. Once they are in her grasp, they are powerless.
The first victim is wealthy businessman Nigel McEnroy. His company's human resources department has already paid out settlements to a couple of his young victims—but they don't know that his crimes go far beyond workplace harassment. Lady Justice knows. And in one shocking night of brutality, she makes him pay a much steeper price.
Now Eve Dallas and her husband, Roarke, are combing through the evidence of McEnroy's secret life. His compulsive need to record his misdeeds provides them with a wide range of suspects, but the true identity of Lady Justice remains elusive. It's a challenging case, made even more difficult by McEnroy's widow, who reacts to the investigation with fury, denial, and threats. Meanwhile, Lady Justice's criminal crusade is escalating rapidly, and if Eve can't stop this vigilante, there's no telling how much blood may be spilled…
---
What do you think about this review?
Comments
No comments posted.

Registered users may leave comments.
Log in or register now!