"Legal suspense to keep you hanging to the pages"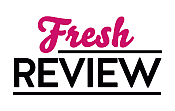 Reviewed by Sharon Salituro
Posted August 18, 2019

Rachel has a great life; she is married to Jack, a lawyer, and Rachel is going to law school to get her degree. Once she passes the bar, she will join Jack in his law firm as a partner. During the summer break, she interns for Assistant District Attorney Martha Gardiner. Jack is not at all happy as Martha is one of his biggest enemies when it comes to taking people to court. Many times they have been on the opposite side of the courtroom. Jack forbids Rachel to work with her, but Rachel does it anyway.
On Rachel's first day working with Martha, she feels Martha is going to use her to get on Jack's nerves. Martha plays things close to her sleeve, and would never reveal what is really going on. Martha decides to open an old murder case she lost to Jack's defense of the prime suspect who is also connected to Rachel. Martha has never forgotten this and will do anything to get the person responsible for the death behind bars.
Things between Rachel and Jack are not going well, and to compound what is going on with Martha, Rachel feels Martha is now going after her old boss the senator for the murder, and even though she knows she shouldn't do it, she gives him a heads up. So who killed Dani the original victim and will Martha get her justice?
All I can say is wow. Hank Phillippi Ryan writes suspense with so many twists and turns you won't be bored, but you also won't get confused. At times I thought I had figured out Ryan's suspect, but boy was I wrong.
I am going to be looking for more of Ryan's books; I have a feeling that they will all be as thrilling as this one. So if you have never read one of her books, pick up THE MURDER LIST. Hopefully you will enjoy it as much as I did.
SUMMARY
Law student Rachel North will tell you, without hesitation, what she knows to be true. She's smart, she's a hard worker, she does the right thing, she's successfully married to a faithful and devoted husband, a lion of Boston's defense bar, and her internship with the Boston DA's office is her ticket to a successful future.
Problem is--she's wrong.
And in this cat and mouse game--the battle for justice becomes a battle for survival.
The Murder List is a new standalone suspense novel in the tradition of Lisa Scottoline and B. A. Paris from award-winning author and reporter Hank Phillippi Ryan.
Excerpt
Chapter 1
NOW
We never fight. Not in the past six years, as long as we've been married. Not even in the months before that. It isn't that Jack is always right or I'm always right. Usually our disagreements are about things that don't matter, so it's easier and quicker for me to acquiesce. Jack's a lawyer, so he likes to win. It makes him happy. And that's good. But now on a Saturday morning in May, sitting face-to-face across our breakfast table in sweats and ratty slippers, we're definitely on the verge of a real fight. This time, the fight matters. This time I have to win.
"I forbid it," Jack says.
I burst out laughing—all I can think to do—because "forbid" is such an odd word.
"Forbid?" I say the word, repeating it, diluting it, undermining it. "What're you gonna do, honey, lock me in the castle tower? You're not that much older than I am. Come on, sweetheart. Get real. Have some more coffee. Read your Globe."
He doesn't look up from the Metro section. "It's absurd, Rachel," he says into the paper. "That woman is evil. Plus, I can't understand why you'd want to fill your brain with that kind of . . ." He shakes his head as he snaps a page into place, the newsprint crackling with his impatience. "Absurd. An exceedingly unwise decision on Gardiner's part. And yours, too, Rach."
I take a sip of dark roast to defuse my annoyance and to clear the looming emotional thunderstorm. I know his problem isn't my summer internship in the Middlesex County District Attorney's Office. Jack's impatience with me is fueled by the headlines he's reading, news stories that feature his name. Jack hates to lose. Especially in court. And especially to Assistant District Attorney Martha Gardiner. My new boss.
Martha Gardiner. The woman Jack usually refers to as "Satan in pearls." He never laughs when he says it.
"Honey?" I soften my voice, knowing there are many ways to win. Law school is teaching me that. "It's only for three months. I'm required to do it. All the 2L students are, or we can't be 3Ls. And then we can't graduate. And there goes all that law-school tuition you've loaned me. Plus, we've planned the whole thing. We're gonna be partners. You'll get me on the murder list. And we're a team. Your very own word. Remember?"
"Team? Certainly doesn't feel like it. I thought you chose a side." He lowers the paper, one inch, looks at me with narrowed eyes. "And not that side. Not hers."
"But—" How do I handle this? He pays the bills, at this point at least. As a student-- at 36, the world's oldest law student--I have zero income. You're my investment, he told me. I took it as a compliment. "But—"
"There are no 'buts.' Gardiner's a predator. She maligns the law. Twists it. Corrupts it. Her every instinct is to destroy and defeat." The newspaper barrier goes back up.
I can't escalate this, so I'll ignore the fact that prosecutors are supposed to be the champions of law and order. Jack's oversensitive because Gardiner's the one prosecutor who can beat him. My dear husband is not the most reliable narrator, though, and he's probably exaggerating when he spins me stories about her disturbingly unfair and manipulative tactics. But Martha Leggett Gardiner is a touchy subject.
Jack's frown, hidden by newsprint again, chilled me. I've seen that same expression in the courtroom, and it's never a good sign for the witness he's about to interrogate. But I'm not his witness. I'm his wife.
"I know you're upset." I decide on instant capitulation and a subject pivot. "But even you have to lose a case once in a while. Especially since your client, you know, did it."
"That shouldn't matter. Or are your profs holding back that tidbit until your third year?" Jack flaps the newspaper to a new page. Hiding the DORN DID IT headline I know is there. "That jury of morons wanted someone to be punished. And Gardiner had the judge in her pocket."
"I know. It stinks. I know. It does." This morning hadn't been the optimum time to spring the Gardiner situation on him, but it's the only time. Harvard had emailed the final 2L internship assignments to us late last night, and our jobs start this coming Wednesday. I could hardly hide reality, and, besides, I'm excited. Nervous but excited. Still, life's a juggle when your husband is cranky.
Jack's old plaid Saturday shirt is buttoned wrong, his hair like windblown straw. He's bitter over every courtroom loss, so we've ridden out a few iterations of this before. The second newspaper headline reads jury to jack kirkland: drop dead. I'd almost hidden the paper from him, a gesture in affectionate futility.
"But it was a murder-list case," I say. Maybe I can provide some comfort, or some logic. "Marcus Dorn was lucky to have the state appoint you as his attorney. You can't help it if your key witness decided to vanish. Plan the appeal, honey, you'll win. You're the best defense lawyer in Boston. Or anywhere."
"Appeals take years." Jack stands, tosses the paper to the floor, paces to the window. Our tiny garden's perennials are flourishing in this spring's incessant rain, but I figure he's not thinking about peonies or pink thyme. He's replaying that verdict. He truly cares about justice, defending his clients, even the ones he knows are guilty. It's one of the reasons I married him. And he almost always wins. Another reason.
"Martha Gardiner's doing this to screw with me," Jack says, turning back to me. "Like she tries to every damn day in court. She's using you, Rachel. Are you too naïve to see that? This is about me. Can you possibly have some misguided notion that this is about you?"
I take a deep breath. "I'll only be working with her for the summer. And then I'll be back with you. Against her. She can't win against both of us."
No answer.
Okay, then. In the silent tension, I'll tell him my plan. The truth. "Honey? I'm doing this for us. It's the perfect strategy. I'll work with her. I'll learn her methods and techniques. It's like opposition research, scoping out the competition from the inside. The more I understand her prosecution, I more I can structure our defense. See? It's brilliant."
No answer. It's risky, I know that. Such is life.
---
What do you think about this review?
Comments
No comments posted.

Registered users may leave comments.
Log in or register now!