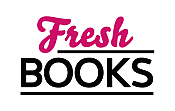 New Year, Great reads for January 2021
"A romantic journey for readers full of highlander hotties and plenty of heart!"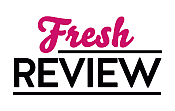 Reviewed by Miranda Owen
Posted August 16, 2019

A HIGHLANDER WALKS INTO A BAR is the first book in Laura Trentham's "Highland, Georgia" contemporary romance series. Alasdair Blackmoor is heir to a title and an estate in Scotland. Isabel "Izzy" Buchanan is an accountant in Highland, Georgia. Their worlds collide when Izzy's mom brings home Alasdair's uncle Gareth home to Highland for a visit. The whirlwind romance takes some of their loved ones by surprise and sending Alasdair to Georgia to investigate. What I like about this story initially, is that Laura Trentham doesn't do the expected thing. Typically, in stories like this, Alasdair would be overly suspicious and be a general jerk to everyone in order to bring his uncle home. That's not the case here. Just like how Izzy cares about her mom, Alasdair is mainly focused on finding out if his uncle is genuinely happy and if the object of his affection genuinely returns his feelings. Unfortunately for the Blackmoor men, they stumble into an ethical dilemma while unexpectedly finding love.
Laura Trentham tells this story from alternating perspectives and makes these two main characters equally charming and sympathetic. Although Alasdair is hiding his true connection to Gareth and their position in society, he and Izzy reveal more to each other than they have to anyone else. In some ways, Alasdair and Izzy have been leading parallel lives. They have more in common than they originally thought. Both lost fathers around age eighteen. Both understand responsibility and have a strong connection to family estates – Alasdair to Cairndow Castle in Scotland and Izzy to her family home Stonehaven in her small town of Highland, Georgia. Both also have a growing dissatisfaction with their current jobs and situation in life. Alasdair is growing tired of the cutthroat business world he's in, and Izzy longs to devote enough time to being an author. They can be vulnerable with each other in a way they aren't usually with others. You know that it's just a matter of time before Izzy and her mom find out the truth about the new men in their lives, but until then, the uncertain courtship between Izzy and Alasdair is sublime and fun to read about. The "getting to know you" phase of this romance is delightful and has the right mix of sexy and sweet scenes. The supporting characters add depth to the story and the resolution is extremely satisfying.
A HIGHLANDER WALKS INTO A BAR is a romantic journey for readers full of highlander hotties and plenty of heart. The characters in A HIGHLANDER WALKS INTO A BAR are realistically flawed yet easy to root for. I can't wait to read Iain's book next!
SUMMARY
A brand new series from Laura Trentham, full of love, laughs...and highlanders!

Isabel Buchanan is fiery, funny, and never at a loss for words. But she is struck speechless when her mother returns from a trip to Scotland with a six-foot-tall, very handsome souvenir. Izzy's mother is so infatuated by the fellow that Izzy has to plan their annual Highland Games all by herself. Well, not completely by herself. The Highlander's strapping young nephew has come looking for his uncle…

Alasdair Blackmoor has never seen a place as friendly as this small Georgia town—or a girl as brilliant and beguiling as Izzy. Instead of saving his uncle, who seems to be having a lovely time, Alasdair decides he'd rather help Izzy with the Highland Games. Show her how to dance like a Highlander. Drink like a Highlander. And maybe, just maybe, fall in love with a Highlander. But when the games are over, where do they go from here?
---
What do you think about this review?
Comments
No comments posted.

Registered users may leave comments.
Log in or register now!