"It all starts with a car ride...."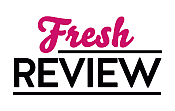 Reviewed by Debbie Wiley
Posted August 15, 2019

Driverless vehicles sound like a dream come true. They cut down on traffic and accidents while allowing drivers to be passengers, where they can focus on other tasks rather than driving. However, one morning everything changes when eight cars no longer follow the dictates of their passengers. Someone has hijacked the system and is broadcasting it all over social media. What happens when people are forced to decide who lives and who dies?
I love the concept behind THE PASSENGERS and John Marrs executes it perfectly! He even throws in a hint at another book of his, THE ONE, which I've now added to my TBR pile. THE PASSENGERS is a high adrenaline thriller that kept me up far later than I intended as I just had to know what would happen next.
THE PASSENGERS is told through various points of view, although Libby Dixon is the primary character we follow. I don't want to risk spoilers because part of the thrill of THE PASSENGERS is the unveiling of the lives of the characters as the story line progresses. John Marrs doesn't hesitate to immerse readers into a world where social media dominates and prejudices and ideology matter more than truth, resulting in a stunningly good science fiction thriller.
THE PASSENGERS is one of those books that on the surface is an exceptionally well-done futuristic thriller. However, peel back the layers and there is just so much more to this phenomenal tale. Not only is it a cautionary tale about technology, but even more so THE PASSENGERS shows us just how dangerous perception can be when only part of a story is given. THE PASSENGERS is a must-read for everyone who loves a good high tech thriller!
SUMMARY
Just as self-driving cars become the trusted, safer norm, eight people find themselves in this terrifying situation, including a faded TV star, a pregnant young woman, an abused wife fleeing her husband, an illegal immigrant, a husband and wife, and a suicidal man. From cameras hidden in their cars, their panic is broadcast to millions of people around the world. But the public will show their true colors when they are asked, "Which of these people should we save?...And who should we kill first?"
---
What do you think about this review?
Comments
No comments posted.

Registered users may leave comments.
Log in or register now!