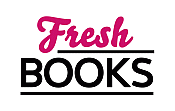 Your August adventures in reading
"Kristan Higgins outdoes herself again"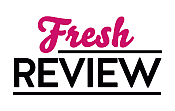 Reviewed by Jennifer Rummel
Posted August 8, 2019

Genevieve London plans to die by the end of the summer. She plans to end her life on her terms, so she calls her estranged granddaughter for help. Emma arrives with her teenage daughter, full of resentment for her childhood. After Emma's father abandoned her with her grandmother, she needed more from Genevieve - she needed love.
Unfortunately, Genevieve didn't have love to spare. Her heart was broken after the disappearance of her favorite son and the early death of her husband. She managed life the best she could, but there wasn't room in her heart for love. When Emma became pregnant at 18, Genevieve couldn't bear the disappointment. She gave her granddaughter everything for a bright future. Emma threw it all away insisting on keeping the baby and Genevieve kicked her out of the house. Emma learned to survive on her own, creating a life for herself and for Riley. Now Emma's back home and in some ways, nothing has changed. Genevieve still makes her disapproval known. But Emma's changed and is no longer a scared little girl. Can the two women put aside their differences and become a family at long last?
Reminiscent of Gilmore Girls, LIFE AND OTHER INCONVENIENCES is a heartwarming multi-generational story that will enthrall readers. Told through multiple perspectives, this masterpiece unwinds slowly as the characters develop. Secrets, betrayals, family drama, loss, love, friendship, and the makings of a good parent are woven throughout this family saga. Kristan Higgins outdoes herself again.
SUMMARY
From the New York Times bestselling author of Good Luck with That comes a new novel about a blue-blood grandmother and her black-sheep granddaughter who discover they are truly two sides of the same coin.

Emma London never thought she had anything in common with her grandmother Genevieve London. The regal old woman came from wealthy and bluest-blood New England stock, but that didn't protect her from life's cruelest blows: the disappearance of Genevieve's young son, followed by the premature death of her husband. But Genevieve rose from those ashes of grief and built a fashion empire that was respected the world over, even when it meant neglecting her other son.

When Emma's own mother died, her father abandoned her on his mother's doorstep. Genevieve took Emma in and reluctantly raised her--until Emma got pregnant her senior year of high school. Genevieve kicked her out with nothing but the clothes on her back...but Emma took with her the most important London possession: the strength not just to survive but to thrive. And indeed, Emma has built a wonderful life for herself and her teenage daughter, Riley.

So what is Emma to do when Genevieve does the one thing Emma never expected of her and, after not speaking to her for nearly two decades, calls and asks for help?
---
What do you think about this review?
Comments
No comments posted.

Registered users may leave comments.
Log in or register now!