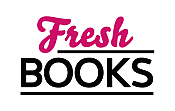 April showers are here, settle with a great read!
"A fantastic tale of warring and wooing!"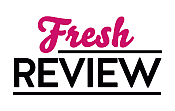 Reviewed by Miranda Owen
Posted July 31, 2019

THE ROGUE TO RUIN is the third book in Vivienne Lorret's "Misadventures in Matchmaking" series. The hero and heroine in this story are realistically flawed. Ainsley Bourne is desperately trying to support her family by making a success of The Bourne Matrimonial Agency. Reed Sterling - former prizefighter and all-around nice guy – is succeeding at making his gaming hell, Sterling's, a whopping success. Whether rightly or wrongly, Ainsley sees Reed and his business as something that is impeding her success. This is a great story for readers who enjoy the "enemies-to-lovers" romance trope – and even for readers, like me, who don't.
Some readers might get frustrated at Ainsley because of her determination to think the worst of Reed and push him away. I get that, but I can also see her point of view. Ainsley and Reed have both had mothers for whom marriage, and romantic love in general, was a colossal disaster. Their parents' relationships affected them both, but in different ways. For Ainsley, her mother's history paired with her own horrendous and blessedly brief engagement was enough for her to swear off marriage. For Reed, his mother's past relationships helped determine what kind of man he thought he should be, rather than instill a disdain for matrimony. This hero and heroine have a battle of wits until Ainsley fully trusts Reed. Trust is everything for her. It's helpful to have this story told from alternating perspectives in order to understand the main characters better. When Ainsley does finally let down her guard, she and Reed generate a lot of heat. Former fiancée Nigel Mitchum is the boogeyman in this tale of warring and wooing. I love that Reed is a super alpha male when the situation calls for a knight in shining armor, but that he's also capable of sensitivity, self-awareness, and empathy. That Reed is an affectionate cat owner just adds to his allure and is the cherry on his sundae of awesomeness.
THE ROGUE TO RUIN has sexual tension galore, a villain to loathe, and a romance to root for. Fans of Lisa Kleypas will adore Reed. I wouldn't mind reading more about Lord Savage in future books. I look forward to reading Vivienne Lorret's next book.
SUMMARY
The Bourne Matrimonial Agency has one rule: Never fall in love with a client, which shouldn't be a problem when one's faking an engagement to the rogue across the street . . .
Ainsley Bourne needs the family business to succeed. But one obstacle stands in her way—Reed Sterling, the huge, handsome, former prize fighter and owner of the gaming hell across the street. His scandalous customers scare off all her marriage-minded patrons and since the devilish brute has no intention of relocating, she sets out to ruin his unsavory establishment. Yet when a vile suitor from her past reappears, Ainsley hastily claims an attachment to the first man who comes to mind . . . Mr. Sterling, to be exact.
Reed doesn't know who is more surprised by Miss Bourne's declaration. She clearly hates him, and he'd never admit their arguments simmer with unrequited attraction. Something about the pleading look in her eyes calls to Reed, and against his better judgment, he quickly plays the part of the besotted fiancé.
Pretending to be in love requires a convincing charade. But with each tantalizing touch and every scandalous kiss, Ainsley starts to wonder if Reed was ever really the enemy at all.
---
What do you think about this review?
Comments
No comments posted.

Registered users may leave comments.
Log in or register now!