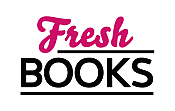 Explore new books in September
"Will a murder shut the Cookie House down forever?"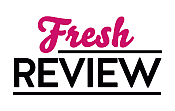 Reviewed by Debbie Wiley
Posted July 30, 2019

Kate McGuire desperately needs a job and a place to stay. Coral Cay was supposed to be the location for her honeymoon, but Kate dumped her cheating fiancé and left New York to make a new life in her dream location. Unfortunately, finding a job hasn't been easy, but a tip leads her to a nearby bakery called the Cookie House. Owned by Sam Hepplewhite, the Cookie House sells delicious bread of all kinds but ironically no cookies of any sort. In fact, Sam won't let Kate bake at all despite her excellent credentials. Sam is going to need Kate's help soon, though, as a man named Stewart Lord drops dead shortly after eating Sam's cinnamon rolls. Can Kate and the rest of the Coral Cay residents help free Sam and uncover the murderer?
Eve Calder hooked me from the very beginning of AND THEN THERE WERE CRUMBS. I fell in love with the friendliness of Coral Cay from the moment when Kate receives help for her seemingly dead car. Even Sam's crustiness is endearing as we can see his warm heart buried underneath that seemingly tough exterior. And oh my, who can't help but adore Oliver, the town's beloved dog? Eve Calder does a marvelous job at both character development as well as capturing the charm of Coral Cay.
AND THEN THERE WERE CRUMBS is the first book in the Cookie House mystery series and what a delightful introduction to the town it is! I love Kate's willingness to jump in and work, even when it is seemingly working beneath her talents, as she seeks her way in a new town. The town itself is a true pleasure, full of residents who are willing to chip in and help their neighbors. I can't wait to visit Coral Cay again and look forward to Eve Calder's next book in the Cookie House series!
SUMMARY
The first novel in a delightful cozy mystery series set in a cookie shop!

After catching her boyfriend with his hand in the cookie jar, pastry chef Kate McGuire hightailed it to Coral Cay, Florida--the perfect remedy to a broken heart.

When she comes across cranky owner Sam Hepplewhite's bakery—sorely lacking in the cookie department—Kate knows she can use her talents of guessing—and baking—customers' favorite treats. Everything's looking up--until the body of greedy land developer Stewart Lord is found dead after eating the Cookie House treats.

Lord had dollar signs in his eyes when he set his sights on tearing down the Cookie House for a condo development. With Stewart dead, all signs point to Sam as the culprit—and now, it's up to Kate, the beloved town stray dog Oliver, and the residents of Coral Cay to find the real killer.
---
What do you think about this review?
Comments
No comments posted.

Registered users may leave comments.
Log in or register now!