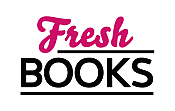 April showers are here, settle with a great read!
"Brenda Minton restores our faith in humanity"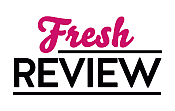 Reviewed by Clare O'Beara
Posted July 15, 2019

Inspirational Romance | Romance | Romance Western
Hope, Oklahoma, is where Eve Vincent ran to hide. She's now paralyzed from the waist down, living on a horse ranch called Mercy Ranch for wounded veterans. Eve's ex-fiancé, Ethan Forester, finds her in town after four years of silence. He thought she broke off the engagement because she wanted to stick with a military career. He didn't know about the wheelchair, and Eve has been pushing all their former friends away.
When HER OKLAHOMA RANCHER starts, the Mercy Ranch series is well underway, and we see that the money spent on the ranch and spent by its clients has helped to revitalise the ailing town. Eve has made friends here, started a new life. But friends from her old life were recently killed in a car crash, and their will named Eve and Ethan guardians to their child. Hence Ethan's arrival with little Tori, six months old, in his arms. To complicate matters further, he lives in Texas.
Wow, talk about challenges. A female veteran is a great touch. Eve was so sure she would be a burden that she never gave Ethan a chance to decide if he could live with her. She's getting by fine, considering, but that's a far cry from parenting an infant. She has never helped to raise children, but Tori has nobody else. Except for Ethan, and most wickedly, he hands over the baby and vanishes. Don't copy this at home, folks.
I enjoyed seeing how Eve has adapted so well to her new life. She resents someone pushing her chair or deciding anything for her. Maybe living independently was the best choice for her to start, as she had to toughen up and manage. She's learnt to be a document translator; computers have opened up many jobs to those with disabilities. And she gets to church regularly, trying to keep one constant in her life, even if she doesn't feel open to the pastor's advice about accepting the past and living in the present.
Ethan has a ranching background, so he's delighted to watch riders training to rope a steer, even giving advice. He even does the one thing that will make Eve happy, something she has resisted fiercely and unhappily. Good man, Ethan. The story doesn't go the way you might expect. That's all I'll say. Except that I enjoyed HER OKLAHOMA RANCHER very much, and Brenda Minton has done her usual excellent job of showing us the quieter, more decent side of life. One could say she restores our faith in humanity.
SUMMARY
Her ex-fiancé is back—with a baby.
Can they find a second chance at Mercy Ranch?

Paralyzed veteran Eve Vincent has built an independent new life at a ranch for wounded warriors. But when she and her ex-fiancé, Ethan Forester, are named guardians of an orphaned baby girl, they must face down past misunderstandings to make a future for Tori. And caring for the little girl together might just rekindle their love…this time for forever.
---
What do you think about this review?
Comments
No comments posted.

Registered users may leave comments.
Log in or register now!