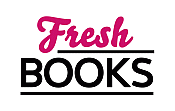 Hot, sizzling reads for July
"She marries for a title, not for his heart"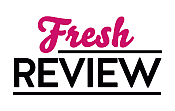 Reviewed by Clare O'Beara
Posted July 15, 2019

Our tale begins in 1827, when the Admiralty has more need of Victualling Commissioners than Admirals, and we meet one such, Alexander Sinclair. His elder brother has died, and consequently, Alexander is obliged to meet the terms of an entailment on the estate: he has to marry before he can inherit any more than the title of Earl of Fearnoch. First in the 'Penniless Brides of Convenience' series shows Alexander taking a less orthodox route than dancing with eligible ladies at a ball, to find his bride.
Eloise Brannagh is the eldest of three girls who were raised on an Anglo-Irish estate, but are now impecunious and living well with Kate, Lady Elmswood, their aunt and guardian. Pheobe and Estelle are twins. Their uncle has written to his friend Alexander Sinclair proposing a match with Eloise, as THE EARL'S COUNTESS OF CONVENIENCE.
A few oddities occur; one is that we meet the three sisters and their aunt, who have a conversation and obligingly narrate for us what seems like the backstory outline of two books. (In science fiction we call this 'As you know, Captain…') Alexander arrives as arranged from some distance, but is shown into a room with young Eloise, whom he has never met, immediately and they are left alone for a considerable time with no introduction, chaperone or refreshments. This is extremely rude to the householder, on Alexander's part, and Kate is certainly failing in her duty as a guardian and chaperone, not to mention as the lady of the house. I cannot see even the butler going along with this scenario. Butlers knew how matters ought to be conducted. I can only think that the usually reliable author Marguerite Kaye had some reason to remove her characters. Kate doesn't even chaperone Eloise on the journey to London, nor send a maid with her, nor act as witness to her wedding. We never meet Kate again after the first chapter, and even though months pass, the twins don't come to live with Eloise, who had promised this, and is lonely, but seems to forget all about her sisters.
The two principals are quite open about not seeking married love, understandable in a young miss, less so in a wealthy Naval man. I would have assumed he was gay, which was a serious crime at the time if this wasn't a standard romance. Maybe he has a mistress? Alexander says it's because his duties will send him abroad a lot. He does have another reason, which develops later in the tale. Meanwhile, we get to meet the churlish Raymond Sinclair, Alexander's first cousin, who had hoped to inherit the fortune and is unhappy about being cheated. Well, serve him right.
Overall, I didn't get on as well with this novel as with most of Marguerite Kaye's historical romances, but readers may enjoy the tale of a young woman coming into her own and learning to manage a great house, without worrying too much about the side issues. THE EARL'S COUNTESS OF CONVENIENCE is all about the personalities, their homes and backstories, and their at-first uncertain future.
SUMMARY
A countess in name only…

…tempted by a night with her husband!

Eloise Brannagh has witnessed firsthand the damage unruly passion can cause. Yet she craves freedom, so a convenient marriage to the Earl of Fearnoch seems the perfect solution! Except Alexander Sinclair is more handsome, more intriguing, more everything than Eloise anticipated. She's set her own rules for their marriage, but her irresistible husband might just tempt her to break them!
---
What do you think about this review?
Comments
No comments posted.

Registered users may leave comments.
Log in or register now!