"Will the Seelies and a Category 5 hurricane wipe out New Orleans for good?"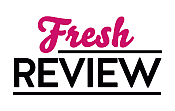 Reviewed by Debbie Wiley
Posted July 11, 2019

Fantasy Urban | Romance Paranormal
New Orleans has suffered a lot since the Veil was torn that kept the human world separated from the Beyond. Claire Connolly and Liam Quinn are two of the survivors, fighting to keep the New Orleans spirit alive in a world where magic has infused everything and changed all the rules. Unfortunately, the worst attack yet is on the way and it will take humans and paranormals working together if there is any hope of survival.
THE BEYOND is the fourth and final book in the Devil's Isle series. I would strongly suggest reading this series in order as the story has been building up to this finale and knowing all the back history is what makes it such a treasure. The relationships, too, are key to enjoying THE BEYOND as Chloe Neill shows us the human strength of will that allows survival even in the midst of chaos (or a category 5 hurricane!).
I didn't want the Devil's Isle series to end. I put off reading THE BEYOND because I knew it was the end and I just wasn't ready. Claire has quickly become one of my favorite heroines as I love both her spunk and her loyalty to her friends. Liam is starting to better balance his newly acquired magic now, and he and Claire work together as both a couple and a fighting team. Chloe Neill has developed her characters so well that it's hard to let go of them. I'll admit to shedding a few tears at the ending.
Chloe Neill concludes her Devil's Isle series in spectacular fashion! THE BEYOND is full of everything we've come to love about the series, from the fast-paced action to the well-developed characters. The warm and caring relationships have survived even the harshest of things magic has thrown at them, and the Seelies and a category 5 hurricane are just one more hurdle to overcome. I will miss Claire, Liam, Moses, Malachi, Gunnar, and the rest of the characters even as I love how Chloe Neill wraps things up. If you love urban fantasy, THE BEYOND and the rest of the Devil's Isle series are a must read.
SUMMARY
Sensitive Claire Connolly must journey to another world in the electrifying fourth installment of Chloe Neill's post-apocalyptic urban fantasy series.
It's been a year since the Veil between the human world and the world Beyond was torn apart, and war began again. Sensitive Claire Connolly and bounty hunter Liam Quinn have been helping their human and paranormal allies fight back against the ravaging invaders and save what's left of New Orleans.
But a new enemy has arisen, more powerful than any they've seen before, and even Devil's Isle cannot hold her. . .
When Claire learns of a new magical weapon—one built by paranormals themselves—she knows it could turn the tide of war. But to reach it, she and Liam will have to cross into the Beyond itself. In a world full of hostile magic and dangerous foes, she'll have to channel the powers she once kept hidden in order to survive. New Orleans hangs in the balance, and the storm is growing closer...
---
What do you think about this review?
Comments
No comments posted.

Registered users may leave comments.
Log in or register now!