"What happens whe she meets her Shadow Warrior?"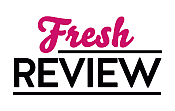 Reviewed by Kim Roller
Posted July 11, 2019

Vittorio Ferraro has a feeling something isn't right. When he witnesses men who are banned from the family club there, he listens in and follows. He must keep her safe. Grace Murphy is fighting mad after being kidnapped. She must overcome her fears from dealing with a dangerous man for years. Can they love each other unconditionally when the truth of the Shadow Warrior is revealed?
Vittorio Ferraro's family aren't who they seem. Everyone thinks he and his brothers are rich entitled playboys but the really belong to a very small select group of crime fighters called shadow riders.
Grace's always been attracted to Vittorio from a distance and their lives together feel like a fairytale. Growing up in foster care was no picnic and one of her homes was very abusive. She and her foster brother Haydon Phillips had to protect each other for several years. It made him become obsessed with her and running her life for the past ten years. The only person that makes her feel safe is Vittorio but Grace is reluctant to get involved because of the articles she's read about him. Her life becomes surreal when she finally meets and starts spending time with the man of her fantasies. With his help, she starts to overcome the fear that Haydon has had her in for the past several years. Grace knows he's still keeping a secret from her and he tells her what his family really does for a living and that Grace is also a shadow rider too.
They must work together to stop a serial killer who's obsessed with Grace. Can they stop the man who has terrified her for years? Will the Ferraro family be able to keep the peace with who everyone considers their rivals in Chicago? Can Vittorio convince Grace that they're meant to be together? Will Grace accept who she really is? Will their love and immeasurable attraction be enough to keep them together for life?
SHADOW WARRIOR by Christine Feehan is an exciting addition to the Shadow Riders series. Highly recommended.
SUMMARY
Danger inspires fierce passion when a serial killer threatens Chicago's Ferraro crime family in this novel in Christine Feehan's New York Times bestselling series.

Vittorio Ferraro is a man whose family loyalty knows no bounds. He would die for his siblings and the people they love, but what he really wants is to start a family of his own. Deep down, Vittorio has always known finding a woman who could ride shadows would be nearly impossible—let alone one who could accept his particular needs—and he never expected to find her in the middle of a kidnapping….

Grace Murphy has always been drawn to Vittorio Ferraro—or at least to the billionaire's public bad-boy persona. Now that she's under his protection and the sole focus of his intense caring, she can't help wanting to get as close to him as possible. But Grace knows her presence is putting the entire Ferraro family in danger. Her monster of a brother will never let her go, but Vittorio has no intention of losing the woman whose shadow matches his own.
---
What do you think about this review?
Comments
No comments posted.

Registered users may leave comments.
Log in or register now!