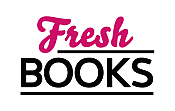 Get a great read for October
"Can she trust her best friend?"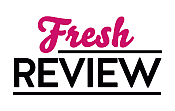 Reviewed by Sharon Salituro
Posted July 11, 2019

Suspense | Thriller Psychological
Taylor and Jake met in California and fell madly in love. However, Jake cheated on Taylor. They decide to try and rebuild their life together, so they moved to London, where Jake is from. While Jake has to travel for business, Taylor is left alone in their house, with no real friends. In addition to moving, Taylor also gets pregnant. Taylor spends a lot of her time looking at Twitter and Facebook, but perhaps someone was also looking at her...
Taylor decides to join a walking group in the hopes of meeting new people. She meets an older gentleman named Simon who takes care of his father as well as Anna who is also pregnant. Anna suggests they join a book club, and the two women become close. Anna admits she thinks Simon is creepy, but Taylor feels sorry for him. As time goes by, Taylor tries to set up a time for Anna to finally meet Jake, but Anna always has an excuse not to meet him. Then Anne starts to receive strange phone calls, and she immediately blames Simon. Taylor isn't sure Simon is to blame, though.
As her due date gets closer, Taylor is afraid Jake will not make it home in time. When she finally goes into labor, Anna is there. Anna claims that she got a hold of Jake to let him know, but she doesn't actually do that. After the baby is born, Taylor is exhausted with only Anna to turn to... When baby Joe is six-weeks-old, Anna convinces Taylor to travel home to California to see her parents, and she will come along to help Taylor out. Taylor takes a minute to go to the restroom and when she comes out, Anna and the baby are nowhere to be found. What happened, where are they? Could someone have abducted them, or did Anna run off with the baby?
I KNOW YOU by Annabel Kantaria is a really great, suspenseful novel. At times, I really did feel sorry for Taylor because all she wanted was a friend to hang around with. Kantara tells a story of how first love sometimes doesn't give up. I enjoyed the strange-yet-friendly interactions between Taylor and Anna. The ending was very unexpected, but that's all I will say! A great vacation read.
SUMMARY
A twisted domestic thriller in the vein of B. A. Paris and Shari Lapena that asks: How well do you know your friends?

That picture you posted?
I've seen it.
That location you tagged?
I've been there.
I know everything about your life . . .
And I'm going to destroy it.

A recent transplant from sunny California, life in the London suburbs is not what Taylor Watson expected. Far from the West End shops and city lights she imagined, she finds herself pregnant and lonely, with a husband frequently away on business and only social media to keep her company. It's only after Taylor joins a book club and a walking group, that she finally starts to make some real-life friends.

Before long, Taylor's hanging out with Anna, Sarah, Simon, and Caroline but, as her pregnancy progresses and her friendships blossom, a sense of unease develops. Nothing's ever quite as it seems on the surface, and it soon becomes clear that Taylor's new friends have secrets. One appears to be after Taylor's husband, another's always putting her down, and then there's the question of Simon. Could he have feelings for Taylor?

But far more worryingly, one of the group's not being too careful what they post on social media—and another is watching all too closely. Who's stalking who . . . and why?
---
What do you think about this review?
Comments
No comments posted.

Registered users may leave comments.
Log in or register now!