"A book to relish!"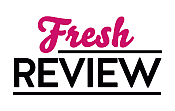 Reviewed by Miranda Owen
Posted July 3, 2019

WHO'S SORRY NOW? is the second book in Maggie Robinson's "Lady Adelaide" mystery series. Although this is the second book in this series, I was able to follow along and enjoy the story without having read the previous book. This is a historical mystery, set in 1920s England, but with a paranormal twist. Lady Adelaide Compton keeps getting embroiled in murder investigations and her late unlamented husband Rupert is her guardian angel. This story is told from alternating perspectives – Adelaide's and the charming and determined Scotland Yard Detective Inspector Dev Hunter's. The way Dev and Adelaide are so smitten with each other, but resolved to hide their true feelings, is adorable and I look forward to seeing their relationship evolve in future books. Maggie Robinson helpfully includes a breakdown of who's who in the front of the book for readers to refer to.
Various young people are being picked off around town. Addie only gets involved because her sister has the misfortune of being the victim of an unsuccessful poisoning. I like the chemistry between Addie and Dev. While Dev is protective of Addie, and is naturally against civilians getting involved in a police investigation, he is pragmatic and accepts the help that Addie brings. Likewise, while she is occasionally annoyed with Dev in his professional capacity, she understands his perspective and respects his judgment and deductive reasoning. As Addie and Dev work together to figure out who's behind the killings, there are a multitude of likely suspects – from shady characters like Freddy Rinaldi the manager of a local den of iniquity and favorite bad girl at large Mary Harmon to more aristocratic types like the debonair Prince Alexei. Rupert's running commentary on the suspects and his amusing bickering with Addie adds humor and breaks up the tension when things look particularly dark.
WHO'S SORRY NOW is a book to relish with characters and a story that will capture your imagination. Maggie Robinson is now one of my favorite authors of historical mysteries, along with Ashley Weaver and Sara Rosett. I can't wait to read the next "Lady Adelaide" mystery!
SUMMARY
London, England 1925
A Russian prince. A wealthy heir. An impoverished earl's daughter. Which one will make an untimely exit from the London social scene?
Scotland Yard Detective Inspector Devenand Hunter finds himself in the middle of a series of upper-class deaths in London. Bright Young People are being extinguished in their favorite night spots, from a sleazy private jazz club to the Savoy ballroom. Dev knows just the person to help him navigate the treacherous society waters: Lady Adelaide Compton, a marquess' daughter and widow of a Great War hero. Unfortunately, he has put her in jeopardy once before, nearly leading him to turn in his warrant card.
But when her sister Cee is nearly one of the victims, Addie turns to Mr. Hunter, offering her help... and it soon becomes clear that the two of them working together again could lead to much more than merely solving crime.
Excerpt
Prologue
New York City, New Year's Eve 1924
Gay, gay, gay.
Or so some people might say. The music was blaring, the illegal champagne and other forbidden liquids and substances were flowing, and Lady Adelaide Compton was bored stiff, sitting alone at the table. Her sister Cee and their new friends were dancing as if tomorrow and its resultant hangover would never come, but Addie knew better.
There were always consequences to bad behavior.
Take her late husband, Major Rupert Charles Cressleigh Compton, Great War flying ace and even greater philanderer. Last summer he was forced to come back from the dead (and probable eternal damnation) to redeem himself by performing a good deed or two by assisting in a murder investigation.
And then he had disappeared.
He was, as far as Addie knew, still dead, and mercifully absent from New York City. And she had looked. Around every corner of the bustling streets. Behind the voile curtains of the glamorous Fifth Avenue apartment in which she and her family were staying. Under the bed of the same. The entire voyage across the Atlantic had been fraught with potential Rupert-sightings. Every handsome mustachioed man in a dinner jacket was a potential wraith, which made Addie understandably nervous since there were so many of them. One expected one's late and unlamented husband to remain cozy and confined in his expensive satin-lined coffin and not pop up at inconvenient interludes.
However, he had saved her life, and she supposed she should be grateful.
But she'd be even more grateful if she never saw him again.
The lamps in the night club flickered, and then went out altogether. There were a few shrieks, but light spilled from the hundreds of votive candles in the ballroom, and the jazz band never missed a note. Addie felt a hand on her exposed back—her beaded black dress was modest in the front but quite naughty in the rear, dipping nearly to her waist.
It was a cold hand.
She'd felt that hand before.
Rupert! She'd just been thinking of him. Had her random thoughts somehow summoned him? If so, she'd prefer to turn off her brain completely, but how? Her mind did have an alarming tendency to wander.
"It's only I. Again. Don't be frightened," Rupert whispered.
"Easy for you to say!" she hissed back. The noise in the club was infernal, but someone might hear them anyway. Or hear her, and think she was losing her mind once more. She'd been caught too many times last August "talking to herself."
Oh, lord, was he here because someone was going to die? That was certainly no way to start the new year.
"Not as far as I know," he said, his voice low and smooth.
The blasted man was reading her mind. If only he'd possessed that skill before he died, things might have turned out differently in their marriage. A truly understanding man was a rare commodity indeed. In fact, Addie wasn't sure she knew of any, with perhaps one exception.
Rupert cleared his throat to reengage her attention. "This seems to be a minor intervention on my part. The notice to rescue you was very sudden—I'm not really prepared, and I had my own party to go to, you know." He sounded a trifle peeved.
Like the nightclub, Addie was in the dark regarding Rupert's post-life schedule. The Fellow Upstairs, as Rupert referred to him, had an unusual sense of humor. Keeping Rupert from entering the gates of Heaven by assigning him to be Addie's guardian angel for what seemed now to be an apparently indeterminate period of time was extremely annoying. Rupert must be anxious to move on, and Addie had hoped last August's antics had assured him of his proper place in the afterlife, wherever that might be.
She had her own opinion where he deserved to go, but perhaps she should be more charitable.
It was difficult to see him in the flickering light, but he appeared to be wearing the same bespoke Saville Row suit she'd buried him in, his maroon tie and matching pocket square still crisp. His moustache had grown back, and there was no denying he was amazingly attractive even if he was amazingly dead.
"Why are you here?"
"The joint's about to be raided. Think of the headlines: British Beauties Behind Bars. Society Dames Detained. Your sainted mother would have a fit if you and Cee wound up in the pokey with the hoi polloi."
Addie had no idea what a pokey was, but she could infer with the best of them. "Now?"
"The buttons are upstairs even as we speak. Do you know they carry bean-shooters in this country?"
"Speak English, Rupert!"
"I am, my dear. The American version. This is quite a place, what? Rather marvelous in its own grubby way."
Addie wondered how long he'd been in New York, but apparently time was of the essence if she didn't wish to find herself on the front page of every rag in the city, so she didn't ask. "How can we get out of here?"
"They've got all the exits blocked. When they turn on the lights, it'll be curtains. Go get Cee and meet me in the men's loo."
The men's loo! Rupert dissolved before she had a chance to question him further. Well, if caught in the men's toilet, she could always pretend to be a building inspector, although beaded chiffon was an odd choice of uniform.
Addie waved wildly at Cee, but of course went unnoticed in the shadowy room. She gathered up their purses, gingerly ducked around gyrating couples on the dance floor, and grabbed Cee's flailing arm.
"Quick! It's—it's an emergency!"
Her sister stopped mid-step. "What's wrong?" Her partner didn't seem to notice Cee's ceasing and continued to Black Bottom his bottom off.
"You've got to come with me. No time for questions."
Cee at one time had been Addie's little minion at their childhood home, Broughton Park. She'd marched off to battle in whichever direction she was sent, put crickets in their governess' bed, watered down the butler-before-Forbes' secret stash of wine (and drinking a little, if truth be told), and performed other nefarious tasks too numerous to mention. But Cee at twenty-five was entirely different and far less malleable. She opened her mouth to protest, so Addie simply dragged her away with every ounce of strength she possessed and shoved her down a black hallway into the Gents'.
Fortunately an electric sconce stuttered inside so they weren't completely at the mercy of the night. It must be on a separate circuit from the ballroom, Addie thought, pleased with her scientific deduction even in the face of catastrophe.
Cee's own face was a vision. Half-intrigued by the sudden location and half-indignant, she gave Addie a shove. "What the hell, Adelaide! I was enjoying myself with Roddy!" Roderick Huntington Smythe, III was just one of the American swains who'd circled Cee once the Marchioness of Broughton's daughters had arrived on their shores. Addie had had a few swains herself, even though technically she was still in mourning.
"We have to get out of this place. It's about to be raided."
"What? How do you know?"
"A little birdie told me." Addie looked about the room. There were four urinals and two sinks, but no sign of the birdie.
"I'm behind the cubicle door," came the sepulchral voice. "There's a window over the crapper. I'll boost you up."
"This way," Addie said, sounding far more confident than she felt. She entered the stall, and there was her old nemesis, appearing far too cheerful considering the situation.
"I've already unlocked the window. All you have to do is shimmy out, hail a taxi, and Bob's your uncle."
Addie felt a pang for the fur coats they were leaving behind, but needs must. "You go first, Cee. I'll help you."
Cee looked up to a window that seemed impossibly high. "You expect me to climb up on a filthy toilet bowl and somehow crawl out that tiny window?"
"Yes, I do. Don't be squeamish. At least you have shoes on." And lovely they were, too, brand-new, with brilliants scattered on the satin.
Just then the loo door banged open, and a red-faced man entered, looking much the worse for wear. "I say, ladies, have I the wrong room?" he slurred.
"No, we do," Addie said brightly. "Go on about your business. We won't look."
"Better than seeing pink elephants, I s'pose." The man began to deal clumsily with his trousers. Addie turned and resolutely kept her eyes on the spangles of Cee's evening gown, wondering how she was expected to push her sister up the several feet required for freedom.
Rupert took care of that, tossing Cee through the window as she cried out in surprise. "You next, my dear."
Addie found herself hurtling through the air and squeezing through the narrow casing, breaking two fingernails and no doubt bruising a hip. Perhaps she should go on a slimming regimen in the new year, though one did hope not to find oneself in a similar window-shimmying predicament in the future.
The shrill whistles and screams inside were audible from the street, and Addie breathed a sigh of relief at the very close call.
Rupert rolled out of the building as well and dusted himself off. "Happy New Year!" He gave Addie a quick kiss, which was not precisely unpleasant but very, very strange. She couldn't even squeak in protest since Cee was so near, grumbling about the hole in her stocking.
He waggled a white finger at her. "Be careful. I'm perfectly prepared to keep you out of danger in England—under my current contract. A sacred duty. All part of my rehabilitation plan. But this trip across the Atlantic has taken quite a lot out of me. Absolutely no visit to Chicago and that Capone person while you are over here. No train to California to chat up film stars, either. I forbid it."
As if Rupert could forbid her anything anymore. Addie was about to remind him in no uncertain terms, but that felt somewhat ungrateful after his latest effort to protect her. Plus, Cee would hear her and think she was crazy.
Blast. Addie resolved that she and Cee would lead lives of utmost boring decorum during the rest of their stay in America. After all, they'd be home by the second week of March. How hard could it be to avoid mobsters and mayhem and movie actors?
And Rupert's reappearance.
"But I do have an inkling I'll be seeing you when you get back home." He blew her another kiss and vanished.
Oh no. Was Rupert going to play knight errant wherever and whenever as part of avoiding hell? For the rest of what she hoped would be her long and unremarkable life? She'd go mad! Why couldn't he stay dead?
And did he mean Addie was going to be mixed up in yet another murder? Unhappy new year ahead!
Chapter One
London, an early Thursday morning in mid-March, 1925
Two dead Bright Young People decades before they got to be Dim Old People. Both by poison. Both in a very public place a week apart.
And Detective Inspector Devenand Hunter was anticipating a third death.
He felt it in his bones, which could be a useful sensation, but impossible to explain to his superiors. So he stuck to the evidence at hand, what little there was of it.
His instincts had failed him rather spectacularly at the end of last summer, when he'd been called to a country house in the Cotswolds to investigate two murders, that of a society beauty with flexible morals, and an elderly Scottish gardener. Two more disparate victims could not have been found, but they were linked in death as they had never been in life.
The culprit had been captured and hanged. It was the capturing part that had almost gone so wrong that Dev had contemplated turning in his warrant card. He had put his hostess Lady Adelaide Compton at risk, and were it not for an inexplicably tipped tea trolley, she might have died.
And that would have been…a damned shame. Lady Adelaide was…
Dev was thinking in ellipses, searching for suitable words. He liked Lady Adelaide far more than he should. She was the daughter of a marquess, widow of a war hero, and he was the son of a retired police inspector and his Indian-born wife. The fact that Dev's elegant mother could out-queen the queen meant nothing in the scheme of the British social hierarchy—he would always be an outsider because of the color of his skin.
Thus he'd made no effort whatsoever to contact Lady Adelaide in the ensuing months, fixing it so she'd have no part in the trial. She had been abroad anyhow, and his reach did not extend across the Atlantic Ocean.
He often wondered about her, a pointless exercise. He expected to read a notice of her engagement to Lord Lucas Waring now that her year of mourning was officially up. Looking at the black-boxed announcements day after day in The Times was a little like picking at a scab, but Dev couldn't help himself. It was best to be armed with the truth, no matter how unpleasant it was.
He brushed his thick black hair from his forehead, as if he could brush his thoughts away, and considered his surroundings. The private nightclub called the Thieves' Den was murky even in daytime, the harsh scent of spilled liquor an offense to his nostrils so early in the morning. It was a place he and his sergeant Bob Wells would never be welcome during regular hours, and that suited them both.
Apart from the astronomical membership fee far beyond a policeman's salary, he and Bob had better things to do lately. Bob was wearing a groove in the carpet with his teething daughter so his wife Francie might snatch a few consecutive hours' sleep, and Dev continued his self-improvement plan, reading philosophy and religion into the wee hours and remembering most of it. Neither of them owned evening clothes or diamond cufflinks or patent leather shoes like the second victim, Thomas Bickley, who was still lying under a glass and bottle-strewn table waiting for the medical team to arrive. His face was almost black, a sure sign of cyanide poisoning.
The club's owner Fredo "Freddy" Rinaldi had called Dev as soon as the body had been discovered by the young Polish woman who came in to clean at dawn. Dev had already sent her home, in hopes she'd drink a pot of tea or a bottle of vodka and calm down.
The last time Dev had been here, the victim had had the grace to die on the Soho sidewalk outside. Either way, though, Rinaldi was facing ruin. Members were not apt to enjoy themselves much if they expected to be knocked off when out on the town. The newest "in" venue had a grim future if word got out.
"What can you tell me about Mr. Bickley, Freddy?"
The club owner shrugged. "Practically nothing. He's just a kid. Or was. Twenty, twenty-one, tops. His dad owns Bickley's Brewery. The money was good enough for me, even if the genealogy left something to be desired. We're not the Embassy Club or the Gargoyle Club, you know. His father bought a knighthood a couple of years ago. Sir Barry Bickley he is now."
All it took was ten thousand pounds. Thank Lloyd George for that, Dev grumbled inwardly. For a stretch, those wanting to elevate themselves into the peerage or honours list made hefty contributions to the parties in the coalition government, all legal but pernicious just the same. It was somewhat amusing that Freddy, whose dubious origins were far less distinguished than the beer-brewing Bickleys, held their success against them.
"Did he come here often?"
"Three or four nights a week, sometimes more. I'd say he was a regular. Never had no trouble with him, though, not like that Penelope Hardinge, sniffing around the band all the time." Rinaldi, when stressed, lapsed into the rough language of his misspent youth, and two deaths were enough to stress the most hardened soul, of which Rinaldi was one.
Penelope Hardinge had been the first to die after drinking from a silver flask on the wet pavement outside the club a week ago. At first her friends thought she'd slipped and hit her head, but the autopsy had proved otherwise. The vibrant Penny was known for her indiscriminate drug use and interest in very unsuitable men, but it was unlikely she'd drunk a cyanide cocktail by choice.
Her father had made his fortune supplying wool for His Majesty's troops at exorbitant rates, and the words "war profiteer" were still mumbled when his name came up. Still, it was no reason for his daughter to die so ignominiously.
So, the Thieves' Den membership was not precisely the cream of the creamiest crop. Dev had a list of Rinaldi's other clientele and had every intention of interviewing as many of them as he could, tedious as that was bound to be. He also had a record of who'd been present each night the deaths occurred, too—members and their guests, and where they'd sat. Dev was interested in the overlap.
Freddy Rinaldi was a surprisingly organized sort of chap, each table and its inhabitants labeled night after night. Dev was sure the man had an ulterior motive besides billing—blackmail? Drug sales? Tips to the press for publicity? There were scores of licensed nightclubs in London, some blameless, some mixing prostitutes and criminals with the ordinary cocktail and jazz aficionado. As a private club, the Thieves' Den had been generally safe from the Metropolitan's recent raids on after-hours liquor sales, but maybe that was about to change.
"Have you called his family?"
Rinaldi shrugged. "Thought I'd save that for you lot. Look, you'd better get to the bottom of this quick. The club is just getting started. Bad for business it is, people dropping like flies all over the place."
An understatement. The Thieves' Den was the latest venue for mindless decadence. Opening on St. Valentine's Day, it had made a quick splash amongst those Bright Young People who were at such loose ends. Dev could hear his mother quite clearly: "Those who are easily bored are boring." To claim to be bored was practically a badge of honor nowadays, not a confession that one's life was aimless.
"Tell me about last night. Who did the boy come in with?" Dev slid the list back to Rinaldi over the sticky bar. The Polish girl would have her work cut out for her if she recovered.
Rinaldi dug a pair of half-moon spectacles out of his dinner jacket pocket. He was still wearing his work uniform, white tie, and had not yet gone to bed. Dev guessed he was around forty, good-looking in a louche movie actor sort of way, all slicked back hair and clipped mustache. He wondered where Rinaldi had got the funds to start the establishment, and would probably soon have to find out.
"Let's see. Trix was hostess last night, and her handwriting ain't the best. Pretty girl, though. Looks like class at the door, all curves and blonde hair. Can talk posh too if she has to—quite a mimic. Here they are, at Table 31. Tom Bickley. Bunny Dunford." He looked up with a roll of his eyes. "Bunny's Bernard when he's at home, by the way. These toffs and their nicknames, I swear. Might as well be Mopsy, Flopsy, and Cottontail. Lady Lucy Archibald. Pip Dean. That's Philippa. Roy Dean, her brother, all of them at the same table as young Thomas in the back room."
Dev and Bob both copied the names down in their respective notebooks. "And none of them saw young Thomas sliding to the floor at some point?" Bob asked.
"Oh, they may have thought he was squiffy and needed a rest. They don't give a toss for anyone but themselves, you know. They was as likely gassed themselves."
"Did you notice them leaving?"
"To be honest, no. For a Wednesday night, we were busy. A bunch of 'em went off on a scavenger hunt around two. Cleared out half the club. Off to steal a bobby's baton or some such. Madness."
Dev agreed so much effort and energy should be put to better use by England's quasi-elite offspring. "I'll want to talk to this Trix, and the rest of your staff. Please gather them together by six. I'll come back then."
Rinaldi took off his glasses. "You ain't going to pin this on me or my workers!"
"I'm sorry, Freddy. I need to interview everyone. And it goes without saying your club is a crime scene. You'll have to close, at least for tonight."
"Jesus! You're trying to kill me without poison! Come on, Inspector, give a guy a break."
"Couldn't even if I wanted to. You're about to be invaded—my people will be going over the place with a fine-toothed comb. It will take hours. Don't touch anything." Dev was thankful that the cleaner had tripped over Bickley's patent leather-clad foot before she had a chance to clear the table. One of those dirty glasses probably contained the dregs of poison.
Freddy Rinaldi knew enough not to argue. He'd just barely skirted propriety for over half his life and had no wish to find himself on the wrong side of the law in middle age. The man sighed, and put his glasses away. "I have a cot in the office. My temporary home. Tell your boys to knock if you need anything. But no free booze. I mean it."
"Of course not," Dev said, though he wouldn't be surprised if some of the fellows thought they could get away with a nip or two while on the premises. According to the press, the Metropolitan Police Force was plagued with corruption from top to bottom.
But maybe if they thought the liquor was poisoned, they'd abstain.
"Bob, you're the welcome committee. I'm off to see Sir Barry and his wife."
"Don't envy you that task, guv."
It was Dev's least favorite part of the job, but it had to be done. If one believed in karma and reincarnation—which Dev was nearly sure he did—perhaps Thomas Bickley was being reborn somewhere in the world where he wouldn't find himself murdered in the flower of his youth twenty years from now.
But what had he done in this life to deserve it last night? Dev would have to find out.
---
What do you think about this review?
Comments
No comments posted.

Registered users may leave comments.
Log in or register now!