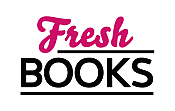 Pick up great June books for summer reading
"Debut Thriller set in The Italian Alps will terrify you!"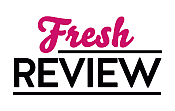 Reviewed by Patricia (Pat) Pascale
Posted June 30, 2019

Thriller Police Procedural | Mystery Woman Sleuth | Suspense
In a quiet, remote town in the beautiful mountains known as the Italian Alps, a gruesome, brutal killing is discovered. The body of a man, nude, with his face assaulted and his eyes gouged out, is found just outside the Village of Traveni. The remainder of his body was unharmed. His torso was carefully arranged and protected from animals by knotted rope surrounding the corpse to be kept safe until it was discovered. Who committed this horrible murder, and why?
Called to the scene of the crime is Detective Superintendent of the Italian Police, Teresa Battaglia, very experienced, especially in profiling. Teresa is in her 60's, has a weight problem, is diabetic and facing serious health problem that she thinks is the beginnings of Alzheimer's disease. She has times when she can not remember things, and she has begun writing daily in her Journal to keep track of her days, decisions, and inner feelings and save her precious job.
The dark back story is about The School. In Austria, across the border from Traveni, it began as a hunting lodge, then, a Nazi Command Center, and later a sanitorium for consumptive children. It became an Orphanage where nurse Agnes Braun resided and ruled. She kept the strict rules. "Observe, Record, and Forget." Experiments on babies during the war and beyond were carried out also with strict regulations. Always cover your eyes wearing a white mask-like hood. NEVER touch or speak to the children, who were never given a name only a Bed Number, such as BED NUMBER 39. Their progress was carefully chronicled.
FLOWERS OVER THE INFERNO is the debut novel from Ilaria Tuti, and translated from Italian by Ekin Oklap. The Northern Italy location in the mountains, filled with forests, alpine lakes and peaks is brilliantly and beautifully described. It is her homeland, and she proudly dedicates this book to it. I found it to be an unsettling thriller with a heroine I loved, a smart cop who is female, a fighter, blunt and mature. Her growing affection and admiration for her cub detective as they work together to get the job done. Find the killer! The plot is complex, chilling but compelling, a batch of bloody killings with a killer with primal instincts and not much help from the locals who are guarding their secrets while protecting each other. They do not trust strangers, and the tourists who visit are accepted for their monetary value only. So much dark history and attention are drawn to many of the children who were kept at The School. A finale ties up the loose ends, and a monster is finally stopped. FLOWERS OVER THE INFERNO is the first in a trilogy from Ms. Tuti. I hope the next it brings the return of Teresa Battaglia and her crew. Molto buono!
SUMMARY
In a quiet village surrounded by ancient woods and the imposing Italian Alps, a man is found naked with his eyes gouged out. It is the first in a string of gruesome murders.
Superintendent Teresa Battaglia, a detective with a background in criminal profiling, is called to investigate. Battaglia is in her mid-sixties, her rank and expertise hard-won from decades of battling for respect in the male-dominated Italian police force. While she's not sure she trusts the young city inspector assigned to assist her, she sees right away that this is no ordinary case: buried deep in these mountains are whispers of a dark and dangerous history, possibly tied to a group of eight-year-old children toward whom the killer seems to gravitate. As Teresa inches closer to the truth, she must also confront the possibility that her body and mind, worn down by age and illness, may fail her before the chase is over.
---
What do you think about this review?
Comments
No comments posted.

Registered users may leave comments.
Log in or register now!