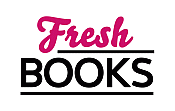 Your August adventures in reading
"An entertaining thriller hidden in a sizzling small-town romance!"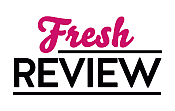 Reviewed by Miranda Owen
Posted June 29, 2019

NAUGHTY STRANGER is the first book in Stacey Kennedy's A Dangerous Love series. A year ago, Peyton Kerr's husband Adam was killed in a car accident. His sudden death has Peyton turning from everything she previously knew and getting a new career, new town, and hopefully a brighter outlook on life. I love stories with small towns, and Stoney Creek, Maine is delightful. Almost immediately, Peyton makes new friends and locks eyes with the undeniably sexy Detective Boone Knight. Things take a turn toward the deadly when a woman is found murdered in Peyton's new shop. What follows is a wonderful mix of romance and suspense to enthrall readers.
Peyton and Boone are both no stranger when it comes to a tragedy involving their love lives, but their tragedy comes in very different ways. Peyton lost the man she loved in a fatal accident, while Boone lost his wife in a more complex set of circumstances when she betrayed and publicly humiliated him. I like how, even though he was burned badly by someone he trusted in the past, Boone isn't bitter or tries to take any emotional baggage out on Peyton. Both characters are cautious when it comes to giving any deeper feelings they may harbor about each other free reign, but they eagerly give in to their physical attraction. I think that Boone is a little quicker to realize that Peyton means more to him than just a fling, but I love the chemistry between these two and the way they perfectly complement each other. For much of the story, violence and danger are always on the periphery, but Stacey Kennedy does a superb job of including fun and flirty scenes to relieve the tension. As the killer comes closer to Peyton, Boone displays some sexy protectiveness. It takes Peyton a little longer to see just how much Boone means to her, but the way their relationship evolves is spectacular. The identity of the bad guy terrorizing the small Maine town remains a mystery until the very end, and Stacey Kennedy throws out clues and explosive tidbits along the way.
NAUGHTY STRANGER is an entertaining thriller hidden in a sizzling small-town romance. In addition to the romance and suspense, this book is full of tight friendships and characters with a long history together. These relationships and supporting characters add depth to this story. I can't wait to see how things play out between Rhett and Kinsley and Remy and Asher. I look forward to Stacey Kennedy's next book.
SUMMARY
After a sudden tragedy blew her world apart, Peyton Kerr fled her big city career and started over in Stoney Creek, Maine. So far, she's loving small-town life--no one knows about her past, and her easy flirtation with Boone Knight gives her a reason to smile. But then someone is murdered in Peyton's store, and her quiet, anonymous existence is instantly destroyed. To make matters worse, Boone--a police detective--is assigned to the case, and Peyton knows she can't keep him at arm's length any longer. She's resisted the simmering heat between them--but now this gorgeous man is promising to keep her safe--and satisfied...
Boone Knight doesn't want the complications of a relationship. But when he volunteers to protect his town's newest--and sexiest--resident, he finally admits he'd like to explore their sizzling attraction. And after one incredible night, everything changes for Boone. Peyton is sweeter--and braver--than anyone he's ever met, and with her in his arms, everything makes sense. He just needs to convince her to trust him enough to reveal her secrets, or risk losing her to a merciless killer who seems to grow bolder with each passing day.
---
What do you think about this review?
Comments
No comments posted.

Registered users may leave comments.
Log in or register now!