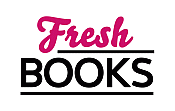 Hot, sizzling reads for July
"The canals of Venice are the backdrop to this historical romance"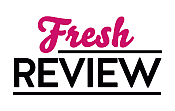 Reviewed by Clare O'Beara
Posted June 29, 2019

Becky Wickes is a character like Eliza Doolittle from My Fair Lady, except that she is a London actress and cardsharp. Having been used to fleece a minor royal by a now-vanished partner, the repentant Becky is hiding from the law. A mysterious woman arranges to meet her, with a proposal to get her out of the country for a time, to an errand in Venice.
HIS RAGS-TO-RICHES CONTESSA refers to Conte Luca del Pietro and his need for an escort who is not what she seems. This gentleman, a former naval captain, half Venetian and half English, lives on the Palazzo Pietro, by the Grand Canal. Everything is strange to Becky. Carnival in November 1818 will be a lively social whirl, when people go masked to avoid scandal, and gambling is carried on openly. Conte Luca wants Becky to play his naive young English cousin; by night though, she will mask and robe herself as a card professional, and deprive a rival of his money. This other man, Don Sarti according to Luca, killed Luca\'s father. And the law is not interested.
Matches Made in Scandal is the name of this hugely ambitious series, which visits European cities after the Napoleonic Wars and allows us to see them through the eyes of ordinary and extraordinary people. Marguerite Kaye has excelled herself in describing the beauties of Venice as seen by a Londoner in her twenties, who, don\'t forget, has not been to finishing school to learn Italian. Luca being half English was a masterstroke, as this allowed him to serve in the Royal Navy. His Venetian side ensured that he would be involved in trade, something the upper crust in England disliked. Rather than sit out the years of peace in the Admiralty he came home, but Venice is currently under the thumb of the Austrian Empire, and intrigues and resentments flourish. I laughed when I saw the name Brunetti crop up, as the equivalent of a butler; fans of Donna Leon\'s modern police procedurals will understand. Contessa Isabel del Pietro, Luca\'s mother, is required to teach Becky all the manners of her society, again much in the manner of My Fair Lady. She is traditionally also supposed to find him a suitable wife.
This measured, intricate tale studies the nature of obsession. Gambling is just one of the forms it takes in HIS RAGS-TO-RICHES CONTESSA although that is probably the most dangerous one. Luca is obsessed with ruin; Becky becomes obsessed with a love, or a shadow of love, which she cannot have. This passionate adult romance from classic historical fiction author Marguerite Kaye once more highlights people living on the edges of Society, no strangers to scandal, looking for love -- whether they know it or not. I highly recommend this read, along with a glass of cool Prosecco and biscotti.
SUMMARY
From the streets of London…to Venetian high society!
A Matches Made in Scandal story
To catch his father's murderer, broodingly arrogant Conte Luca del Pietro requires help from a most unlikely source— Becky Wickes, London's finest cardsharp. Against the decadence of Carnival, Becky's innocence and warmth captivate Luca, but as their chemistry burns hotter, the stakes of their perilous game are getting higher. For Luca is no longer playing for justice—but also to win Becky's heart…
---
What do you think about this review?
Comments
No comments posted.

Registered users may leave comments.
Log in or register now!