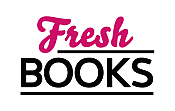 Close out December with great reads
"Great storytelling, a realistically flawed yet strong heroine, and a delectable cowboy hero!"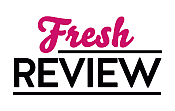 Reviewed by Miranda Owen
Posted June 28, 2019

Romance Western | Romance Contemporary
KYLE is the sixth book in Jennifer Ashley's Riding Hard series. I have been eager to read a story about Kyle Malory since he was initially introduced early in this Riding Hard series. Jennifer Ashley has a way of creating some of my favorite heroes -- whether they are cowboys, shapeshifters, or aristocrats from another time period. At the opening of this book, Kyle injures himself and needs a little TLC while he recuperates. Unfortunately for him, the attractive Dr. Anna Lawler is more interested in looking after the animals on his ranch than tending to his fevered brow. The relationship between Kyle and Anna evolves as they gain a better understanding of each other.
At the start of this book, I wasn't sure I would like Anna. Anna initially did a full-blown "Elizabeth Bennet" and made some assumptions about Kyle and pre-judged him without really knowing him. The reader, getting the benefit of reading from Kyle's perspective, knows that Anna's snark is unwarranted. I like that Jennifer Ashley tells this story from alternating perspectives, which reveals the true feelings of both main characters. Eventually, Anna gets over her annoyance at being attracted to Kyle, and a mutual respect develops. I love how this couple work together toward the end of this story in order to solve a problem and thwart some villains.
KYLE is a good book for romance fans who enjoy great storytelling, a realistically flawed yet strong heroine, and a delectable cowboy hero. The element of danger in KYLE sneaks up on you and increases over the course of the book. I like the honest and realistic portrayal, in KYLE as well as the other books in the Riding Hard series, of women and their everyday trials and triumphs. The focus remains of the romance and the complex relationships between all the characters, but I found the part of the plot involving the bad guys to be compelling as well. I eagerly await Ray's book next, and I hope Jennifer Ashley writes a story for Karen because she's a hoot.
Learn more about Kyle
SUMMARY
Anna Lawler never knows quite how to talk to Kyle Malory, bull rider with warm green eyes. She's not like the beautiful women who throw themselves at Kyle–she's a vet, far more comfortable with animals than people. But when he's hurt in the ring, Anna starts to discover the real Kyle behind the macho cowboy. When Kyle challenges her to a wager, Anna can't resist taking the bet, even if the price is a night out with him, doing whatever he chooses ...
---
What do you think about this review?
Comments
No comments posted.

Registered users may leave comments.
Log in or register now!