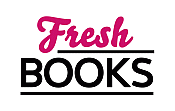 Your August adventures in reading
"Old spies should learn to just fade away"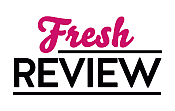 Reviewed by Clare O'Beara
Posted June 23, 2019

Solomon Dortmund is a long-retired spy, kept cosily as a civil service favour. In a London coffee shop one day he sees what his traditional methods used to refer to as a 'drop' -- secretly exchanging a note. THE MARYLEBONE DROP is not much in itself but desperate to be still involved, still important, Solomon reports the woman and man he spotted. John Bachelor, the agent, tasked with paying attention to all the pensioners, disregards this initially.
Hannah Weiss, the double agent, is, in fact, a triple agent, working for the German spy agency and keen to know what Brexit will bring. She wants to worm her way into a better position. She knows all e-communications are tapped so that's why she went the old-fashioned letter route. But when Bachelor does look into the report, she has to worry.
This novella is written in slow, meandering, John leCarre- like fashion, introducing one character in the British civil service monolith and spy world after another, and showing how, sadly, they all just turn out to be driven by money. If you are not sure whether you'll enjoy the style -- which is a long way from technothrillers -- this book is 70 pages long so it's a good trial, plus at the end there's a few chapters from a rather more vicious tale of agents and murder, called London Rules. These are in the series called Slough House. Anyone who prefers the more old-fashioned, gentleman's club type of spy story should enjoy THE MARYLEBONE DROP by Mick Herron, who is perhaps a satirist as well as a crime author, judging by this tale.
SUMMARY
A drop, in spook parlance, is the passing on of secret information.
It's also what happens just before you hit the ground.
Old spooks carry the memory of tradecraft in their bones, and when Solomon Dortmund sees an envelope being passed from one pair of hands to another in a Marylebone café, he knows he's witnessed more than an innocent encounter. But in relaying his suspicions to John Bachelor, who babysits retired spies like Solly for MI5, he sets in motion a train of events that will alter lives.
---
What do you think about this review?
Comments
No comments posted.

Registered users may leave comments.
Log in or register now!