"Poker, prowlers, pigeons and a death. Can Garda Siobhan solve this case?"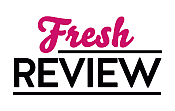 Reviewed by Clare O'Beara
Posted June 23, 2019

That was a fun read! I can recommend a breath of fresh air in a murder mystery, courtesy of this amiable look at the village of Kilbane in County Cork. A poker tournament is being held -- for those who don't know, gambling on poker for money is illegal in Ireland. Instead, people pay to play in a tournament and the persons with the most chips at the end are the winner and next placed, gaining the prize money. Unfortunately, this process leads to MURDER IN AN IRISH PUB.
Garda Siobhan O'Sullivan is keeping the peace in this usually peaceful village, along with detective Macdara Flannery, secretly her boyfriend because it's against regulations to be a couple in the force. I'm puzzled by how Siobhan's siblings all live here too because the Gardai never send an officer to anywhere they have lived. Maybe her family moved here once she was posted? This is the fourth book in the 'Irish Village Mystery' series so that might have been covered in an earlier story. Amanda Moore is a confident teenager in the town, well known along with her racehorse Midnight. This horse is illegally gambled by a player, her father.
Eamon Foley is a travelling man who has come to the poker contest, along with his wife Rose who is expecting. Rory Mack's pub hosts the poker, drawing a big crowd, but angry scenes follow the allegation that Foley cheated his way to a win in the first round. Is he being accused just because he's an outsider? Did someone deliberately plant a cold deck near his chair? Foley has his supporters too. Whatever the truth, someone feels strongly enough to take matters into their own hands overnight. Siobhan discovers a death the next day, an apparent suicide in a store room at the pub. She is suspicious and starts a full investigation.
We meet a wide variety of characters including ethnic minorities, each with their own personal dramas, and my favourite has to be young Amanda who is fiercely determined to keep her lovely horse. I also really enjoyed Eddie Houlihan, a lonely lad who cleans in the pub and feeds a friendly homing pigeon. This book is up to date, with people's social media sites consulted for information, but still feels familiar and traditional in many ways. Carlene O'Connor is great at recreating atmosphere and keeping the tale moving. MURDER IN AN IRISH PUB is a good read, especially if you are thinking of touring Ireland this summer. Slainte! (Good health, a toast.)
SUMMARY
When competing card sharps stir up Siobhán O'Sullivan's quiet Irish village, a poker tournament turns into a game of Hangman . . .
In the small village of Kilbane in County Cork, for a cuppa tea or a slice of brown bread, you go to Naomi's Bistro, managed by the many siblings of the lively O'Sullivan brood. For a pint or a game of darts—or for the poker tournament that's just come to town—it's the pub you want.
One player's reputation precedes him: Eamon Foley, a tinker out of Dublin, called the Octopus for playing like he has eight hands under the table. But when Foley is found at the end of a rope, swinging from the rafters of Rory Mack's pub, it's time for the garda to take matters into their own hands. Macdara Flannery would lay odds it's a simple suicide—after all, there's a note and the room was locked. But Siobhán suspects foul play, as does Foley's very pregnant widow. Perhaps one of Foley's fellow finalists just raised the stakes to life and death.
With conflicting theories on the crime—not to mention the possibility of a proposal—tensions are running high between Siobhán and Macdara. Soon it's up to Siobhán to call a killer's bluff, but if she doesn't play her cards right, she may be the next one taken out of the game . . .
---
What do you think about this review?
Comments
No comments posted.

Registered users may leave comments.
Log in or register now!