"She's his One ...if they survive..."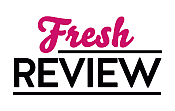 Reviewed by Annetta Sweetko
Posted June 20, 2019

Romance Suspense | Romance Paranormal
In California searching for their former police chief and leader of the hunters who tried to wipe out the Dallas SWAT team and every werewolf in sight, Zane Kendrick and teammates Rachel and Diego follow a few promising leads. Their intel says look at a company called Black Swan Enterprises and that brings them to Stefan Curtis, a not nice guy who leads them to a noisy club where Zane using his WOLF INSTINCT to rescue and protect two young girls from being drugged and taken. In the process he becomes acquainted with FBI agent Alyssa Carson, who is investigating missing persons.
Alyssa has dealt with a number of supernatural goings on but what she doesn't know is that there are werewolves in the world. What the wolves don't know is there are other creatures of the night. And those creatures don't like wolves. Their separate cases seem to be headed in the same directed, so partnering seems very smart. What is dangerous for Alyssa's heart is thinking that partnering with the sexy Zane is a very, very good idea. Or is it?
WOLF INSTINCT is one of those books that puts you under a spell and won't let go until the very end. Author Paige Tyler is an amazing storyteller, with the ability to take paranormal beings and make them seem very realistic and depending on that being's plans, likable or ones you really root against.
The action is immediate, beginning with how Zane became a werewolf and it's problems then diving into the unplanned rescue. Alyssa's story takes a bit to come out, most of it after seeing Zane in his near wolf form with claws and razor-sharp teeth. He is understandably wary of her reaction to the monster in him. Dealing with his werewolf side has been a problem and one that has hampered the healing of his arm after a poison bullet caused him to lose a lot of muscle. It is when the two girls earlier rescued and Alyssa are kidnapped that he can embrace his monster to kill the monster.
The romance side of things is really very sweet, slower building with more conversation, which makes it satisfying for readers who want a bit more build up to the steamy side of things. The bad guys were a real surprise having not given much thought to werewolves thinking they are the only supernatural beings in the world. They were shocked, to say the least, but thanks to hackers and a purple haired club owner they learn quickly how to deal and deal they certainly do.
If you love werewolves, action, drama, bantering, fun, deadly confrontations of good vs. evil, a feisty heroine and gorgeous hero with a sexy accent then WOLF INSTINCT satisfy you quickly.
SUMMARY
New York Times bestselling author Paige Tyler brings her signature pulse-pounding suspense and scorching romance in the ninth SWAT book

ROMANTIC SUSPENSE
Werewolf SWAT Officer Zane Kendrick and his team are on the prowl for their traitorous former police chief. But with only the man\'s nephew as a lead, Zane isn\'t sure if they\'ll ever find him. That is, until he meets a stunning FBI agent who\'s following the same lead.

Alyssa Carson is a supernatural investigator, and a string of dead bodies drained of blood definitely looks supernatural. Once Zane and Alyssa\'s investigation paths cross, he is certain she is The One for him. But love isn\'t always that simple, especially as he discovers his kind isn\'t the only superatural creature in the world—and the woman of his dreams hunts monsters like him for a living.
---
What do you think about this review?
Comments
No comments posted.

Registered users may leave comments.
Log in or register now!