"Who wants the Hair Care Queen dead?"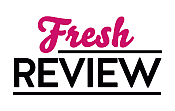 Reviewed by Debbie Wiley
Posted June 6, 2019

Everyone in Prince George County, Maryland, is excited about Monique Dupree and her Unique Chic Hair Convention coming to town. After all, Monique and her products are the hottest thing in hair care. Halia Watkins, owner of Mahalia's Sweet Tea, has never heard of Monique, but her cousin, Wavonne, and their hairstylist and owner of Illusions salon, Latasha have, and they want Halia to provide refreshments from her restaurant for Monique's appearance. Unfortunately, not everyone is a fan of Monique and the hair care queen is soon found dead after a party at her home. Who wanted Monique dead?
MURDER WITH COLLARD GREENS AND HOT SAUCE is the third book in the Mahalia Watkins Soul Food mystery series but can easily be read on its own merits. A.L. Herbert provides enough information on the ongoing characters and their relationships for a new reader to jump right in and enjoy the storyline. And oh boy, what a fun storyline it is!
I love Wavonne! She's outrageous, over the top, and sometimes downright tacky, and yet I can't help but like her. Halia is the hard worker, the serious and sensible one, but Wavonne is just pure fun. Admittedly, in real life, I'd probably be great friends with Halia and annoyed as heck by Wavonne and her antics, but in reading MURDER WITH COLLARD GREENS AND HOT SAUCE, it is Wavonne who keeps me laughing. I won't reveal spoilers but oh my, some of the comments about clothing are absolutely hysterical!
MURDER WITH COLLARD GREENS AND HOT SAUCE is just downright fun to read! A.L. Herbert eases readers into the murder, letting readers not only meet but start to like Monique first. Halia's recipes sound absolutely scrumptious, and I can't wait to visit Mahalia's Sweet Tea again soon!
SUMMARY
Mahalia's Sweet Tea boasts the most flavorful soul food in all of Prince George's County, Maryland. But as events at the beauty industry's leading trade show turn ugly, owner Halia Watkins needs to bite into an unsavory new item on the menu—murder!
When the chicest hair convention of the year gets cooking in town, so does business at Mahalia's Sweet Tea. Halia can barely handle the influx of customers looking to satisfy their appetites after spending the day surrounded by outrageous runway styles. As buzz builds around beauty mogul and pop culture icon Monique Dupree, collard greens start moving out of the kitchen faster than models strutting down the catwalk . . .
But the glitz fades the moment Monique is found shot to death. Turns out, the glamorous entrepreneur's vanity empire was stained by bitter rivalries, explosive affairs, and backstabbers scheming for fame and fortune. With more suspects than ingredients listed on a bottle of deep conditioner, Halia and her cousin Wavonne rush to discover who pulled the trigger—before the conniving culprit dishes another deadly surprise . . .
---
What do you think about this review?
Comments
No comments posted.

Registered users may leave comments.
Log in or register now!