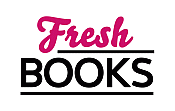 Your August adventures in reading
"Can weight loss really solve everyone's problem?"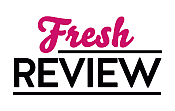 Reviewed by Svetlana Libenson
Posted June 6, 2019

Weight gain. Two words that are capable of crushing women's egos, and like wrecking balls looking to strike buildings, these two words also wreak havoc on how we see ourselves as well as our bodies and the threads of relationships that tie us to the rest of the humanity. To become thin, there are women risking anorexia nervosa as well as bulimia, as well as those who go through degradation and humiliation just to taste happiness that weight loss can bring.
In WAISTED by Randy Susan Meyers, Alice and Daphne appear to have it all on the surface: Alice, a biracial woman, has been blessed with understanding parents, but due to her relationship with her husband and the way their marriage has happened, she finds herself feeling insecure when she gains weight and sees her beloved husband trying to flirt with a co-worker. Daphne is a talented woman that is good at giving makeovers to her clients, even taking pro bono jobs. She has a great husband who loves her for herself as well as wonderful children. However, due to being raised by a perfectionist OCD mother, she ends up feeling disgusted with herself, especially when her youngest sister gets married and she is forced to wear a dress she isn't comfortable wearing.
Trying to escape the cycle of hate they have with their bodies, Alice and Daphne along with five other women dare to partake in a documentary titled Waisted. But this documentary isn't what it appears to be... In particular when what they were promised isn't given, and instead they are forced to deal with every nightmare imaginable to women, at one point even risking their lives to continue losing weight. Does Alice's and Daphne's happiness lie in weight loss, or should they seek happiness elsewhere?
What I really enjoyed is that this is probably the first time that I read a book that accurately depicted the relationship overweight people have with food, as well as histories that impacted them. I could really see myself in Daphne, even though our lives are different. WAISTED completely focuses on the situations that lead toward binge eating, and I can tell that its either something she has experienced or has done a lot of research on.
What I found some issue with were the solutions that Meyers presented to readers about how to find happiness; they were mostly things that had been tried in the past but unfortunately didn't stick or made much of an impact. Which means that the problems were a lot bigger and it will take everyone to solve them. Nonetheless, for a wonderful and thought-provoking book that dares to bring up situations that a lot of us want to keep buried, as well as genuinely questions what we are doing, then WAISTED by Randy Susan Meyers should be the right fit.
Learn more about Waisted
SUMMARY
In this provocative, wildly entertaining, and compelling novel, seven women enrolled in an extreme weight loss documentary discover self-love and sisterhood as they enact a daring revenge against the exploitative filmmakers.

Alice and Daphne, both successful and accomplished working mothers, harbor the same secret: obsession with their weight overshadows concerns about their children, husbands, work—and everything else of importance in their lives. Scales terrify them.

Daphne, plump in a family of model-thin women, learned only slimness earns admiration at her mother\'s knee. Alice, break-up skinny when she met her husband, risks losing her marriage if she keeps gaining weight.

The two women meet at Waisted. Located in a remote Vermont mansion, the program promises fast, dramatic weight loss, and Alice, Daphne, and five other women are desperate enough to leave behind their families for this once-in-a-lifetime opportunity. The catch? They must agree to always be on camera; afterward, the world will see Waisted: The Documentary.

The women soon discover that the filmmakers have trapped them in a cruel experiment. With each pound lost, they edge deeper into obsession and instability...until they decide to take matters into their own hands.
---
What do you think about this review?
Comments
No comments posted.

Registered users may leave comments.
Log in or register now!