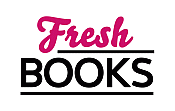 Summer reads begin in June!
"Perfect for fans of romance and science!"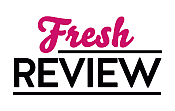 Reviewed by Magdalena Johansson
Posted June 6, 2019

Historical | Literature and Fiction
Russia, 1914. Miri Abramov and her brother Vanya have been raised by their grandmother after their parents' death years before. There is unrest in the country and the Jewish communities are especially at risk. Miri Abramov is now one of few female surgeons, while Vanya is a physicist who dreams of solving the final puzzle concerning Einstein's theory of relativity. Now an eclipse is coming and this could be the answer to solving the puzzle. However, with Russia at war, it is unsure if Vanya will be able to take the photographs he needs to confirm his theory. But, he will not give up and together with Miri's fiance he sneaks away from the army in hopes of taking photographs of the eclipse...
A BEND IN THE STARS is perfect for readers who like to read about both romance and science. I must say that science isn't my strongest subject nor am I a big fan of romance. However, I do find reading historical novels about scientists and their discoveries fascinating. As for the romance, it was easy to see how Miri's life would turn on its head when she saved a soldier that had deserted. Yes, she's engaged and her fiance is a great man. However, you can't control one's heart. The more time she spends with the soldier, Sasha, the more Miri struggles to stay true to her fiance... How does it all end? You have to read the book to find out!
A BEND IN THE STARS is a long book, and the pacing went up and down throughout the book. Personally, I found the romance aspects to hinder the book and would have preferred Vanya's story taking center stage rather than Miri's love life. But to each their own, and I bet romance lovers will love Miri's part.
SUMMARY
For fans of All the Light We Cannot See and The Women in the Castle comes a riveting literary novel that is at once an epic love story and a heart-pounding journey across WWI-era Russia, about an ambitious young doctor and her scientist brother in a race against Einstein to solve one of the greatest mysteries of the universe.

In Russia, in the summer of 1914, as war with Germany looms and the Czar's army tightens its grip on the local Jewish community, Miri Abramov and her brilliant physicist brother, Vanya, are facing an impossible decision. Since their parents drowned fleeing to America, Miri and Vanya have been raised by their babushka, a famous matchmaker who has taught them to protect themselves at all costs: to fight, to kill if necessary, and always to have an escape plan. But now, with fierce, headstrong Miri on the verge of becoming one of Russia's only female surgeons, and Vanya hoping to solve the final puzzles of Einstein's elusive theory of relativity, can they bear to leave the homeland that has given them so much?

Before they have time to make their choice, war is declared and Vanya goes missing, along with Miri's fiancé. Miri braves the firing squad to go looking for them both. As the eclipse that will change history darkens skies across Russia, not only the safety of Miri's own family but the future of science itself hangs in the balance.

Grounded in real history -- and inspired by the solar eclipse of 1914 -- A Bend in the Stars offers a heartstopping account of modern science's greatest race amidst the chaos of World War I, and a love story as epic as the railways crossing Russia.


---
What do you think about this review?
Comments
No comments posted.

Registered users may leave comments.
Log in or register now!