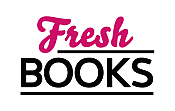 October ushers in great books with holiday themes!
"Love is just around the corner..."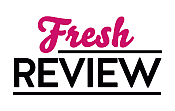 Reviewed by Bharti C
Posted June 6, 2019

MAYBE THIS TIME is popular, bestselling British author Jill Mansell's latest book. The story, set in England, is about Mimi and the people in her life. The story starts with Mimi on her way to Goosebrooke to visit her father Dan Huish, who's recently moved there with his partner. On her way to the house, Mimi's path crosses with Cal in a very funny, interesting manner. She is pretty much attracted to him by the end of their meeting. However, Cal is happily married and has a six-year-old daughter about whom he's told Mimi all about in their first meeting. Over the next few visits to her father, Mimi keeps aside her attraction to Cal until she's forced to move to Goosebrooke in a rush. The story is how while Mimi deals with difficulties in her life and her attraction to Cal. Over time, they both deal with grief and loss in their lives, but things never quite work so they can be together. Staying in touch over the years, Mimi and Cal become good friends. Will the time ever come so they can see if they're meant to be?
The setting of MAYBE THIS TIME is in a picturesque small village with warm, fun characters. I loved the whole set up. The premise of Mimi always missing out on being with Cal is peppered with some funny, some not so funny incidents and dramas in her personal and work life. The little band of characters like Mimi's friends in Goosebrooke, people she works with provide a light, easy layer to her story. It is a pretty good read on a holiday or even for lazy days.
SUMMARY
International bestseller Jill Mansell is back with a new book about star-crossed lovers, family, and, importance of community
When Mimi Huish visits her dad at his new home in the Cotswolds, she immediately falls in love with the eccentric and charming inhabitants of his new community. And when she meets the seriously gorgeous, charismatic Cal Mathieson, Mimi begins to daydream about trading in her city life for country living.
But even though Mimi and Cal feel like they might be soul mates, fate (and bad timing) keeps pulling them apart. But is there ever a perfect time for love? It's up to Mimi, Cal, and their raucous cadre of friends to turn their happily never after into a happily ever after!
---
What do you think about this review?
Comments
No comments posted.

Registered users may leave comments.
Log in or register now!