"A hunk with heart and a great story!"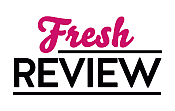 Reviewed by Miranda Owen
Posted May 28, 2019

SMOOTH MOVES is the second book in Marie Harte's Veteran Movers series. Marie Harte is the queen of writing stellar stories about hunks with a heart. Cash Griffin is a little rough around the edges, but Marie Harte digs deep with these complex characters. Cash has a lot of emotional stuff to sort out in his head. The death of his mother is something that continues to reverberate for him, and his relationship with his brother is always something to tries to keep strong. Jordan Fleming is a fellow veteran who works with Cash and is also going through a lot. Cash and Jordan find a way to help each other, but with surprisingly sexy results.
What I love about a Marie Harte story is that it's usually character- driven and the characters in the story are so multifaceted and amazing. SMOOTH MOVES is a perfect example of exactly why I'm a Marie Harte fan. The recent death of their mother and the dysfunctional relationship that their parents had with each other, and with them, has had a profound impact on the Griffin brothers. Reid was always perceived to be the golden boy, while Cash usually got the short end of the stick. Marie Harte does a phenomenal job of painting a detailed portrait of this family and the flawed but fabulous hero of this tale. Cash and Jordan compliment each other perfectly. This hero and heroine are both strong, in more ways than one, but they also have a soft spot when it comes to family. I love how both provide support when they are at their most emotionally vulnerable. I enjoy a hero and heroine with a lot of similarities who make a great team, and this couple has that kind of magic.
SMOOTH MOVES has it all: great character-driven storytelling, steamy encounters, and hunks with big hearts. All the Vets on the Go! Moving crew are a lot of fun to read about. The story involving Jordan's younger brother is a nice parallel for Cash's past. The Griffin family drama is compelling, and I anxiously await seeing how things progress in the next installment.
SUMMARY
He may be all brawn
But when it really counts... His heart is all gold
Former Marine Cash Griffith is a brawny beacon for trouble, always finishing a fight that someone else starts. Working at his family's moving company, he does his best to keep a low profile, but he can't help but tangle with the newest employee, Jordan Fleming.
When Jordan joins Vets on the Go! she has her hands full with her new job and her rebellious teenage brother, not to mention going toe to toe with the obnoxious, arrogant, incredibly hot Marine at work. Soon their battles turn to camaraderie, and one kiss leads to a connection neither of them expected. But when dark secrets come to light, will their bond break...or strengthen into a happily-ever-after they desperately desire?
---
What do you think about this review?
Comments
No comments posted.

Registered users may leave comments.
Log in or register now!