"Another refreshing romance from rising star author Melonie Johnson!"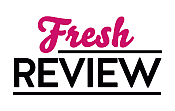 Reviewed by Danielle Dresser
Posted May 17, 2019

Bonnie Blythe has been with the same guy forever, and even though they've been engaged for a year and he won't set a wedding date, Bonnie has known since she was six-years-old that he was the one... until she comes home to their Chicago apartment and finds him cheating on her. She knows she needs to make some changes in her life, so she jumps at the chance to teach a summer session of Shakespeare at Cambridge, but that's not before she has a super hot encounter with a super sexy Brit...
Theo Wharton went to Chicago for an event and to see his best friend, not to find a way to bump into Bonnie. He hasn't forgotten about the pretty redhead since she was in the UK last summer, and when his best friend and her best friend got engaged, he knew as the best man and maid of honor, they'd have to interact. After he finds more way than one to comfort her after her terrible breakup, Theo is thrilled to find out that she's coming across the pond for the summer, and knows this is the perfect opportunity to show Bonnie he's serious about her...
What Theo fails to mention is that he's the 16th Duke of Emberton - not a royal duke, but a duke nonetheless, and it's his job to make sure his estate doesn't go under and lose the title that's been in the family for generations. Meanwhile, Bonnie is trying to learn how to navigate in the world on her own after years of always being attached to someone else. With their friends' wedding looming, will Bonnie and Theo figure things out?
The second book in the delightful Sometimes in Love series, SMITTEN BY THE BRIT is yet another refreshing romance from rising star author Melonie Johnson. Between the obvious love for Chicago and the UK, as well as Bonnie's penchant for quoting Shakespeare and Austen in regular conversation, along with an actual duke for a hero, this book has so much going for it. Bonnie is a woman at a crossroads; she's out of a relationship that she can finally freely admit wasn't invigorating or fulfilling her anymore, and for the first time, she's living on her own, doing whatever she wants when she wants it. Theo feels the weight of the ducal estate bearing down on him, and he wants to make sure he supports his stalwart mother and three headstrong sisters (who are all wonderful!) in any way possible. Bonnie's not totally sure she wants to get involved with a guy who is almost too good looking, and Theo knows that Bonnie isn't the wealthy heiress whose fortune can save the day... but none of that really matters, because they're perfect for each other, and they both want to see what could be between them.
As an added bonus to a wonderful love story, Bonnie has a strong bond with a fabulous group of female friends who know how to support her through her breakup, as well as hilariously help her with a specific skill set a certain duke with definitely appreciate. Book three, ONCE UPON A BAD BOY hits stores this summer, and hopefully, the rest of this fabulous friend group will get their own books, as well. Highly recommended!
SUMMARY
An English professor starts a new chapter in her life and is swept up in a Jane Austen-esque romance with a modern day duke
Bonnie Blythe has modeled her life after her favorite books. If only her fiancé would get on the same page and agree to a wedding date.
She's not at all bitter that her best friend is getting married to a man she's known for less than a year, and Bonnie most definitely isn't thinking about the best man to be, Theo Wharton. It's just whenever she talks with the blue-eyed Brit, sparks fly.
When a shocking reveal ends Bonnie's engagement, she accepts a summer teaching job at Cambridge—only an hour away from Theo. Bonnie isn't ready for a new relationship, but the chemistry between her and Theo is impossible to ignore. But Theo's been hiding the truth about his identity; will Bonnie be able to weather the plot twist and grab the happily ever after of her dreams?
---
What do you think about this review?
Comments
3 comments posted.
Re: Another refreshing romance from rising star author Melonie Johnson!

Great review and right up my alley! Thank you.
(Kathleen Bylsma 7:17pm May 18, 2019)
Very interesting! Thanks for the contest.
(Anna Speed 7:54pm May 18, 2019)
I loved this story the best of the three.
(Denise Holcomb 12:53pm May 19, 2019)
Registered users may leave comments.
Log in or register now!