"A fun and thrilling paranormal tale about tracking down bad guys and falling in love!"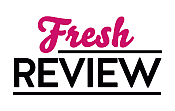 Reviewed by Miranda Owen
Posted May 16, 2019

Romance Military | Romance Suspense | Romance Paranormal
SEAL WOLF SURRENDER is the sixth book in Terry Spear's SEAL Wolf series. The "Silver Town" books are my favorite in Terry Spear's werewolf world, but I always have a good time no matter what series I'm reading by this author. As expected in a book with a former SEAL for a hero, there's a lot of action and some nerve-wracking moments. Natalie Silverton is headed out of town to celebrate her best friend Angie's wedding. What Natalie doesn't bargain for is crossing paths with a gang of counterfeiters and finding her soulmate in the process. Terry Spear does a great job of balancing the cloak and dagger activity with the fun and romance of a new and blossoming attraction.
When Brock Greystoke and Natalie first meet, they soon learn they have one important thing in common -- they both trusted the wrong person and were conned by people they thought genuinely cared for them. This sad past has made them wary and more selective when choosing romantic partners, but it hasn't made them bitter. The initial obstacle to Brock and Natalie getting involved is that they don't live in the same state, and Natalie and her parents seem unlikely to move. Although their living arrangements initially pose a problem, it becomes harder for them to dampen their natural attraction. This couple has terrific chemistry and their feelings for each other grow as Brock helps Natalie with the situation she's fallen into. I like how they each are willing to try new things and respect the other person's chosen profession. Brock tries to impress Natalie and her parents when he works their garden shop while undercover, and Natalie enjoys helping Brock in his PI work. The interactions between this couple are very natural and they work wonderfully as a team.
SEAL WOLF SURRENDER is a fun and thrilling tale about tracking down bad guys and falling in love. Terry Spear excels at telling a story about family and mates working as a team. Brock's cousin Shawn is an entertaining secondary character and general sweetie, so I hope to read his story one day soon. I look forward to Terry Spear's next paranormal romance.
SUMMARY
Sixth in bestseller Terry Spear's SEAL Wolf series. No wolf is safe, the stakes are high, and the chemistry is off the charts.

PARANORMAL ROMANCE
Wolf shifter and Navy SEAL-turned-private-investigator Brock Greystoke isn't interested in she-wolves. The last one in his life ambushed him with the intent to kill. So when he's tasked with helping his cousin's friend get to a wedding, he has no intention of getting involved with her…

But she-wolf Natalie Silverton has inadvertently crossed some dangerous criminals on her way, and she's soon in dire need of a bodyguard. Good thing Brock is there to protect her. At every turn, their work—and play—brings them closer to catching the criminals and to each other. For a wolf that has no interest, Brock sure is territorial… but he'll have to get them out of this alive if he has any hope of winning Natalie's heart.
---
What do you think about this review?
Comments
No comments posted.

Registered users may leave comments.
Log in or register now!