"Three sisters, three chances, and three happily-ever-afters..."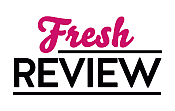 Reviewed by Patricia (Pat) Pascale
Posted May 16, 2019

The three de la Rosa sisters, Mari, Jane, and Pearl have inherited their parent's successful wedding planning business, Rings and Roses. The parents retired and are returning to their home country in the Philippines. Set in the hustle and bustle of Washington, D.C., the sisters are close and have frequent disagreements about the business, but always have each other's backs and give each other support. Mari is the oldest and is the take charge one. Jane, a single mother raising a seven-year-old son, is is the peacemaker. Pearl is the youngest and is experiencing a feeling of being limited in her ambitions. She feels she is ready to have her own "top" client and is willing to push for it even if it means she has to leave the company and start her own. Mari does not seem ready for her to soar!
A romantic song title introduces each chapter setting the mood and adding a new dynamic to this endearing story. Romance plays a part to ache of the sisters. For Mari, it is meeting the handsome brother of her pregnant bride-to-be, Hazel. Reid is handsome, single, and sexy and Mari doesn't know what to do about him. She is very attracted to him but does not know how to proceed nor does she have the time for developing the relationship. Reid, however, has some positive feelings and romantic ideas including sending her one perfect, lovely rose. Be still my heart!
Trenton, my favorite, has been the love of her life since childhood for Pearly-Pearl, as Trenton calls her. He is the brother of her best friend, Kayla. He has just returned from active duty and their paths have crossed again. He is more good looking, so easy to be with, and walks her home when it is barely three blocks away. Wow, what a guy! He goes to a singles Yoga class with her to entice a new client, Daphne and her fiance. This is the "top" client Pearl is setting her sights on. Is this her chance to make her mark at Rings and Roses?
For Jane bringing up Pio without a father presents problems and she decides to give his dad, Marco, a chance to share Pio's life... Was she wrong in not letting Marco share her life?. She also has a severe asthma attack and while hospitalized meets Dr. Gabe. There is an instant attraction. Now she has a romantic triangle to think about. Will she make the right decision for her forever love?
THE KEY TO HAPPILY EVER AFTER by Tip Marcello is a story about mixing business with family. It is a complex journey mixed with sweet romances sprinkled in! I was rooting for Pearl and Trenton - he is perfect for her. The sisters are close, committed and compassionate. In the end, they cling together and the friction evaporates as they lead their business into a happy and profitable future while finding their forever togethers. I loved this delightful tale of sisterhood. The sisters will win your heart as they did mine and here's hoping for a sequel. THE KEY TO HAPPILY EVER AFTER is a keeper!
SUMMARY
A charming romantic comedy about three sisters who are struggling to keep the family wedding planning business afloat—all the while trying to write their own happily-ever-afters in the process.
All's fair in love and business.
The de la Rosa family and their wedding planning business have been creating happily ever afters in the Washington, DC area for years, making even the most difficult bride's day a fairytale. But when their parents announce their retirement, the sisters—Marisol, Janelyn, and Pearl—are determined to take over the business themselves.
But the sisters quickly discover that the wedding business isn't all rings and roses. There are brides whose moods can change at the drop of a hat; grooms who want to control every part of the process; and couples who argue until their big day. As emotions run high, the de la Rosa sisters quickly realize one thing: even when disaster strikes—whether it's a wardrobe malfunction or a snowmageddon in the middle of a spring wedding—they'll always have each other.
Perfect for fans of the witty and engaging novels of Amy E. Reichert and Susan Mallery, The Key to Happily Ever After is a fresh romantic comedy that celebrates the crucial and profound power of sisterhood.
---
What do you think about this review?
Comments
No comments posted.

Registered users may leave comments.
Log in or register now!