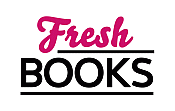 Hot, sizzling reads for July
"There are some places you do not want to end up alone..."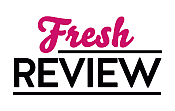 Reviewed by Teresa Cross
Posted May 16, 2019

This thriller is one that I did not want to put down with the suspense, a little bit of dorky jokes that brought you back to your youth, and the thoughts of a young teenager just trying to enjoy his summer in a new place. Sounds like a lot of things at once, but so is life, and this novel had enough happening that you would forget you were reading and not watching a Stephen King movie. Throughout the entire book, what I thought would happen didn't and what I didn't think could, did! No character in IF YOU GO DOWN TO THE WOODS by Seth C. Adams was safe which adds to the suspense to the end. I loved that!
Four teenagers who call themselves the Outsider Club come across a car in the woods with money in the front seat and a dead body in the trunk. As they keep their secret about what they found, someone else knows and he wants what is his. He is the Collector and he came to collect. There is just one problem: they can't give it and someone has to pay. This one summer will change their lives forever.
With characters that have life given to them on the pages in each chapter, IF YOU GO DOWN TO THE WOODS is a novel that reminds me of Stand By Me by Stephen King. They were just a group of kids trying to enjoy their youth until they come across something that cannot be unseen. Seth C. Adams has a talent for giving you just enough, then catching you off guard with the unthinkable!
SUMMARY
SOMETHING IS HIDING IN THE SHADOWS… We were so young when it all happened. Just 13-years-old, making the most of the long, hot, lazy days of summer, thinking we had the world at our feet. That was us – me, Fat Bobby, Jim and Tara – the four members of the Outsiders' Club. The day we found a burnt-out car in the woods was the day everything changed. Cold, hard cash in the front seat and a body in the trunk… it started out as a mystery we were desperate to solve. Then, the Collector arrived. He knew we had found his secret. And suddenly, our summer of innocence turned into the stuff of nightmares. Nothing would ever be the same again…
---
What do you think about this review?
Comments
No comments posted.

Registered users may leave comments.
Log in or register now!