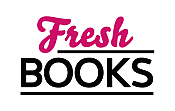 Explore new books in September
"A very character-driven and emotionally charged story about the early days of a comic book legend."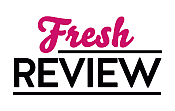 Reviewed by Miranda Owen
Posted May 9, 2019

UNDER THE MOON: A CATWOMAN TALE, written by Lauren Myracle and illustrated by Isaac Goodhart is geared toward young adults, but I think anybody interested in the Catwoman mythos would enjoy reading this book. UNDER THE MOON: A CATWOMAN TALE is divided into three sections -- "The Dark," "The Light," and "Under the Bright White Moon." Each section covers a different point in Selina Kyle's teenage years and shows what helped make her the future sometimes hero/sometimes antihero that she becomes. I've never read anything by Lauren Myracle before, but she details a very authentic female perspective and gives voice to this classic character.
In "The Dark" readers get a slice of Selina's abusive home life. Her negligent mother drifts in between scumbag boyfriends who are varying degrees of awful. The "keeper" makes Selina's life especially awful, but she sticks up for herself even when her mother won't. This burgeoning toughness is something that you can see the character takes with her into adulthood. For readers with triggers, the abuse that's touched on in UNDER THE MOON: A CATWOMAN TALE is not sexual in nature. Readers follow Selina as she gets her first taste of some much needed, and lifesaving, independence. This story is framed with all the usual trappings of adolescence -- bullies, cute-boy crushes and forming friendships -- along with some life or death situations. As Selina makes friends and toys with a possible flirtation with a young Bruce Wayne, she always struggles with whether to trust and take a chance on somebody or not. It's particularly poignant when Selina takes a young girl, who is out on the streets like she is, under her wing and acts like the mother she never had.
UNDER THE MOON: A CATWOMAN TALE is a very character- driven and emotionally charged story about the early days of a comic book legend. This story leaves you wanting to know more about Selina's life and the friends she meets along the way. Although I hadn't read many Catwoman- centered stories in the past, I'm loving this resurgence for the character.
SUMMARY
She rejects human cruelty, but sometimes it seems as though brute force is the only way to "win." And if Selina is to survive on the streets, she must be tough. Can she find her humanity and reconcile toughness with her desire for community ... and love?
From Lauren Myracle, the New York Times best-selling author of books like ttfn and ttyl, comes a new graphic novel that tells the story of a teenage Catwoman, as she struggles to find her own identity while living on the streets of Gotham.
---
What do you think about this review?
Comments
No comments posted.

Registered users may leave comments.
Log in or register now!