"A fascinating tale of love, death, and vampires in suburbia!"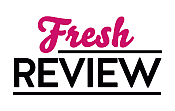 Reviewed by Miranda Owen
Posted May 7, 2019

THE TROUBLE WITH VAMPIRES is the twenty-ninth in the Argeneau Vampire series by Lynsay Sands. For me, THE TROUBLE WITH VAMPIRES is part paranormal romance and part cozy horror story. While this is a later book in a lengthy series, Lynsay Sands brings readers up to speed on the basics of the main characters and the vampire world they inhabit. Petronella "Pet" Stone is undertaking what she believes to be a simple job babysitting her beloved and precocious nephew Parker while his parents are out of town. The events that follow are alternately terrifying and full of unexpectedly passionate encounters with a burly fanged hero, but "simple" doesn't begin to cover it.
I like that Pet has some experience, even though most of it was highly unpleasant, with immortals and thereby eliminating the predictable reveal and freak-out by a mortal heroine introduced to the paranormal world. Santo Notte, the assorted members of the Argeneau family, and rogue hunter crew swoop in to investigate the suspicious activity going on with Parker's neighbor. The prospect of stakes and stakeouts make for an odd background for a hero to woo his potential mate, but Lynsay Sands makes it fit this particular couple. When trouble strikes and Pet and Parker are outfitted with immortal bodyguards, Pet and Santo have some time to get to know each other. Although everything is accelerated because of the narrow window of time, and suspense-filled circumstances, this courtship feels very natural. It is lust at first sight for these two, but some mixed signals create a rocky beginning. It takes a little time and a lot of free advice before Santo opens up to Pet and starts communicating with her. These discussions lead to a better understanding of each other, and stronger feelings develop between Pet and Santo.
THE TROUBLE WITH VAMPIRES is a fascinating tale of love, death, and vampires in suburbia. Lynsay Sands creates two characters who are flawed but have an inner strength that is rare. This romance develops in stages and readers get to see the main characters fall for each other. I look forward to more Lynsay Sands books full of vampires and unconventional romances.
SUMMARY
Irresistible desire and thrilling suspense combine in this electrifying new Argeneau novel from New York Times bestselling author Lynsay Sands.
For close to three thousand years the imposing, impossibly handsome Santo Notte has fought in armies across the world and battled his own, more personal enemies. Of all the places he might expect to encounter his life mate, a quiet corner of upstate New York doesn't seem likely. But as soon as he makes contact with history professor Petronella Stone, while hunting down a suspected rogue immortal, he knows that she will be the greatest adventure of his eternal life.
He expects her to be surprised, confused, even overwhelmed. What he doesn't expect is that Pet has a secret history of her own. There's no mistaking the mind-blowing, mutual pleasure they share. But as Pet struggles to protect her nephew from a danger lurking too close to home, Santo realizes there's another threat to her safety—him. And claiming their passionate future will be impossible until he leaves his past behind, forever…
---
What do you think about this review?
Comments
No comments posted.

Registered users may leave comments.
Log in or register now!