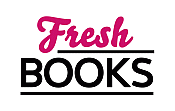 Your August adventures in reading
"Treasures, history, and regency romance sparkles!"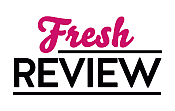 Reviewed by Patricia (Pat) Pascale
Posted May 7, 2019

LADY OF A THOUSAND TREASURES is a treasure! First, in The Victorian Ladies series, it is a beautifully told story. Eleanor Sheffield has been trained by her father and uncle at valuing antiquities. She excels at discovering if a collectible is authentic or fake? In the Victorian era in 1866, a woman in charge of a business, any business, is unacceptable. Her father died, and her uncle is facing impending dementia. It is up to Ellie to save the family business, Sheffield Brothers, as well as preserve her household and meager staff. It will not be an easy task.
When her father's friend and client Baron Lydney passes, he names Ellie as trustee to his valuable collection of treasures. It will be up to Ellie to catalog and determine if every piece of the Lydney collection is authentic. Her decision on the final destination of the collection is up to her. Should she donate it to a museum? Or should the only remaining son, Harry, become the owner of this vast fortune? It will be a difficult decision for her. She will be fair even though in the past she and Harry had a close and even romantic relationship that must be addressed. Harry broke Ellie's heart when he went to Italy and returned accompanied by a beautiful Italian woman and her mother. Harry is set and caring to Ellie, but she' not sure what his intentions truly are...
Sandra Byrd does a sterling job cleverly interweaving history into a plot filled with mystery, thefts, misplaced items, lies, false friends, and betrayals. It has simple and sweet Christian messages. Ellie prayed and began to listen to God and her heart as she found what was true and what was false - who she could and could not trust. a href="book.php? id=96589">LADY OF A THOUSAND TREASURES is a delightful read that you will find hard to put down until the finale. History, mystery, romance; you can't beat that combination especially when so accurately yet lovingly described by Ms. Byrd. a href="book.php? id=96589">LADY OF A THOUSAND TREASURES is one I will truly treasure!
SUMMARY
Miss Eleanor Sheffield is a talented evaluator of antiquities, trained to know the difference between a genuine artifact and a fraud. But with her father's passing and her uncle's decline into dementia, the family business is at risk. In the Victorian era, unmarried Eleanor cannot run Sheffield Brothers alone.
The death of a longtime client, Baron Lydney, offers an unexpected complication when Eleanor is appointed the temporary trustee of the baron's legendary collection. She must choose whether to donate the priceless treasures to a museum or allow them to pass to the baron's only living son, Harry―the man who broke Eleanor's heart.
Eleanor distrusts the baron's motives and her own ability to be unbiased regarding Harry's future. Harry claims to still love her and Eleanor yearns to believe him, but his mysterious comments and actions fuel her doubts. When she learns an Italian beauty accompanied him on his return to England, her lingering hope for a future with Harry dims.
With the threat of debtor's prison closing in, Eleanor knows that donating the baron's collection would win her favor among potential clients, saving Sheffield Brothers. But the more time she spends with Harry, the more her faith in him grows. Might Harry be worthy of his inheritance, and her heart, after all? As pressures mount and time runs out, Eleanor must decide whom she can trust―who in her life is false or true, brass or gold―and what is meant to be treasured.
---
What do you think about this review?
Comments
No comments posted.

Registered users may leave comments.
Log in or register now!