"The pages are filled with drama, action and danger!"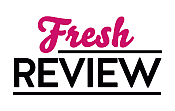 Reviewed by Annetta Sweetko
Posted May 7, 2019

Mercedes Thompson Hauptman would love to be the simple car mechanic but it feels as if she is STORM CURSED. She is a coyote shifter, mate to the Alpha of the local werewolf pack and she has trouble sometimes keeping her mouth shut. A short time ago she stood up and promised protection to all citizens in their territory. Good idea but now the U.S. government, the Grey Lords, humans and non-humans seem to want something from the pack - all at the same time.
Add to the top of the fears and frustrations, that are even stranger than usual; things are happening around the Tri-Cities area. Being able to call on pack members, some because you know it will tick them off, to protect and serve is just about the only thing that Mercy can enjoy. Dealing with zombie making witches who use black magic, trolls, goblins, and vampires take up too much of her time when all she wants to do is fix cars and "nudge" her husband and mate, Adam.
STORM CURSED is action-packed, danger-filled, and full of good, bad and strange surprises. I believe it is the best Mercy Thompson series I have read in awhile. Author Patricia Briggs got our girl back to fixing cars and dealing with the pack life much like the earlier books. I loved getting back to seeing everyone's favorite grumpy mechanic Zee, his son Tad, visiting Uncle Mike and his bar all the while dealing with government officials who have no idea how to deal with the Fae, and even the return of vampires Stefan and the ever scary Wulfe.
Despite the seriousness of the different story lines including the upcoming talks that Adam and his company are providing security for there are a number of laugh moments. The pack members discussion of video games as if they were life and death and, of course, my favorite where Mercy and Mary Jo get to chase down zombie miniature goats.
I have to admit I was very surprised by the ending as Adam was forced to deal with someone he had known for a long time. Acting on the rule "no black magic" allowed in their territory brought him to do what he had to do. Not sure how I feel about that just yet.
If you love Mercy, Adam, the members of the Columbia Basin werewolf pack, romance of the warm and steamy type, action, danger and drama that only happens to shifters, werewolves, witches and vampires, then you will want to read STORM CURSED.
SUMMARY
My name is Mercedes Athena Thompson Hauptman, and I am a car mechanic.
And a coyote shapeshifter.
And the mate of the Alpha of the Columbia Basin werewolf pack.
Even so, none of that would have gotten me into trouble if, a few months ago, I hadn't stood upon a bridge and taken responsibility for the safety of the citizens who lived in our territory. It seemed like the thing to do at the time. It should have only involved hunting down killer goblins, zombie goats, and an occasional troll. Instead, our home was viewed as neutral ground, a place where humans would feel safe to come and treat with the fae.
The reality is that nothing and no one is safe. As generals and politicians face off with the Gray Lords of the fae, a storm is coming and her name is Death.
But we are pack, and we have given our word.
We will die to keep it.
---
What do you think about this review?
Comments
No comments posted.

Registered users may leave comments.
Log in or register now!