"HOT romance with scorching HOT firefighters"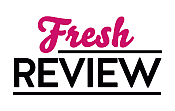 Reviewed by Helen Williams
Posted May 7, 2019

Romance Contemporary | Romance Erotica Sensual
HOT TO THE TOUCH is the first book in the new series Brotherhood by Fire by Jaci Burton. This story starts out with three homeless teenagers looking for shelter for the night by entering an old abandoned house. Jackson is the oldest of the three and thinks of Rafe and Kal as his brothers. They may not be brothers by blood but have a!ways looked out for each other. That fateful night in the abandoned house will change their lives forever when they end of up being trapped when that house catches fire. On that night they meet the man who will become their father and make them a family in the truest form. This story reminded me how fortunate I am to have food and shelter -- not worrying about where I will sleep and what I will eat. Reading about young kids who are homeless with no place to go is really heartbreaking and an eye-opener. Jaci Burton does a wonderful job of raising awareness about young people and homelessness. It's also a hot romance with some scorching hot firefighters.
Firefighter Jackson Donovan feels very fortunate that he and his brothers were rescued as teenagers by firefighter Josh Donovan that night and later adopted by Josh and Laurel -- making them a family. Jackson tries not to look back on those days. But those memories will return when they are called out to a fire. They end of rescuing Becks Benning after her tattoo shop and home burn down. Rafe and Kal immediately recognize Becks as one of the kids that was part of their homeless group. Jackson doesn't remember Becks, but she remembers him because she had a huge crush on him.
Jackson is not too thrilled when Rafe and Kal decide to invite Becks to live with them until she finds another place. He may not remember the teenage Becks but the grown-up Becks is smoking hot and hard to resist. Starting a relationship and reminiscing brings up memories that Jackson would rather forget. But in order to move forward Jackson will have to come to terms with some painful memories. The love between these three brothers and their parents is wonderful to read about. Becks has such an open heart when she still looks out for those kids who are still homeless and how she helps Jackson to come to terms with the past.
SUMMARY
Love burns white-hot in this first scorching romance in an all-new trilogy about a family of firefighters from the New York Times bestselling author of the Play-by-Play novels and the Hope series.
Firefighter Jackson Donovan doesn't look back--as a rule. So when his past comes roaring back to life in the form of not-so-damsel-in-distress Becks Benning, the last thing he wants to do is relive old times. No matter how tempting she makes it seem...
Now thanks to his two interfering brothers, Becks is living with them while she looks for a new place and tries to pick up the pieces of her tattoo business that went up in flames. Which means a grown up, smokin' hot Becks is in his house, sharing meals, and digging up old wounds. And despite his better judgement, the more time he spends with this smart, artistic, incredible woman the more he wants her in his bed--and his future.
Becks always had it bad for Jackson. Unfortunately for her, not much has changed--he's still honorable, hard-working, sexy as sin--and closed off. But there's more than one way to get to a man's heart and if Jackson doesn't want to recall old memories, she'll just have to help him make new ones. Because now that she's found Jackson again, she's not letting him go.
---
What do you think about this review?
Comments
No comments posted.

Registered users may leave comments.
Log in or register now!