"Danger lurks in the African waters..."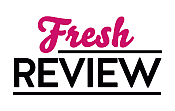 Reviewed by Debbie Wiley
Posted May 2, 2019

Inspirational Mystery | Mystery
Dead bodies were everywhere, fishermen caught unawares in the deadly toxins lurking in the African waters. Avery Madison immediately starts gathering samples, working on the task his employer hired him to achieve.
Unfortunately, not everyone appears to want this impending ecological catastrophe exposed, as danger no longer just lurks in the deadly algae blooms. OUTBREAK is a fast- paced thriller centered around a medical/ecological conspiracy. I made the mistake of starting Davis Bunn's tale just before bedtime and stayed up far too late the first night, rapidly turning the pages and reading approximately half the book before my eyes closed. I love the concept behind OUTBREAK and the breakneck pace of the storyline leaves nary a dull moment.
Faith is an underlying element in OUTBREAK but isn't overwhelming. Davis Bunn utilizes Kenneth Bishop's brother to show us how Kenneth has changed from a multibillionaire accused of profiting off the opioid industry to a man willing to go to jail in order to find a cure for an emerging and relatively unknown virus. I would have liked to see more of this change, particularly from the viewpoint of Kenneth's wife, Amelia, as it would have added depth to both of their characters.
OUTBREAK is a quick and entertaining read. Davis Bunn does an excellent job at crafting a thriller that keeps the reader on the edge of their seat. I haven't read any prior books by Davis Bunn, but I have a few already downloaded on my Kindle that I look forward to reading soon. If you love thrillers with a lot of action and a little governmental conspiracy, then give OUTBREAK a try.
Learn more about Outbreak
SUMMARY
The waters off the West African coast are a menacing red, full of algae thick enough to stand on in places. In nearby villages, mysterious deaths start to occur--and the panic mounts. But before an alarm can be sounded, the sea currents shift, the algae vanishes, and the deaths stop. Everyone is relieved when things return to normal, and local government officials are happy to sweep the publicity nightmare under a rug.
An American biological researcher, Avery Madison, is dispatched by his employer to piece together exactly what happened, having long feared an ecological disaster just like this could occur. He's had little evidence to go on before now, and what he finds in West Africa is rapidly disappearing. But Avery knows the danger hasn't disappeared--it has just moved on.
When parts of the Caribbean start turning a familiar red right before hurricane season kicks into high gear, the implications are clear. If Avery and his colleagues can't convince the world of what's about to happen, toxic destruction could be loosed on American soil. Will their efforts prove too late?
---
What do you think about this review?
Comments
No comments posted.

Registered users may leave comments.
Log in or register now!