"The tapestry brings another bride home, but will she stay?"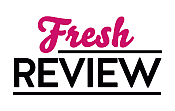 Reviewed by Annetta Sweetko
Posted March 29, 2019

Paranormal | Romance Science Fiction | Erotica Paranormal
In this fourth of the Tapestry series by author N.J. Walters, THREADS OF DESTINY takes readers back into the world of Javara. In this series, women are scarce and shared, but only one brother can be the husband. Marc Garen understands this law and is happy for his brother, but can't help but be lonely.
Here is a twist, though: the tapestry is supposed to bring a bride to Javara, not send the man to a world filled with violence. A world that holds a woman who had haunted his dreams. Kathryn is a scientist fighting to save the lives of two super soldiers who are to be terminated when out of nowhere a man she had been dreaming of is there. All of them are transported out of the danger and to safety... And then the real adventure begins. Marc is determined to get Kathryn to stay with him and she is determined to go back and save her world. Can the love of one man -- or maybe three -- change her mind before the tapestry returns for her?
THREADS OF DESTINY might be the fourth of the Tapestry series but it is a WOW read! Author N.J. Walters writes in such a way that really brings the readers into the world she is weaving. The characters are very realistic despite this being an amazing fantasy. Kathryn is a scientist with a factual mind and the things that Marc tells her don't compute for her. Marc comes to realize how all the women who had accepted the tapestry's choice for them and stayed in Javara had made sacrifices. This was something he never thought of before, but now as he planned to make those same ones to be with his bride -- he will go to her world if necessary. This is a thought-provoking moment for the man. As always, the romance is ultra steamy, because after all, there are three men: the two super soldiers and Marc, who love Kathryn. So does she stay or go back? Read THREADS OF DESTINY to find out!
If you are looking for a fascinating look at love, sacrifice, fears, and triumphs in a fantastical world, add in some very steamy moments then THREADS OF DESTINY is the book for you.
SUMMARY
When a magical tapestry brought a beautiful and loving bride into his brother's life, Marc Garen could not have been happier, even though he'd hoped to win her for himself. But lately his feelings of emptiness have threatened to overwhelm him, as their buoyant happiness is such a stark reminder of the loneliness that haunts his soul. Then a new tapestry appears and hurls him into a strange and violent world—and into the arms of a woman who has haunted his dreams and carries the promise of the love he so longs for.
Kathryn Piedmont is a brave and beautiful scientist, and she's put her own life at risk to save two men who were part of a scientific experiment and are now marked for death. As the three find themselves trapped and facing certain execution, Kathryn is convinced their fate is sealed—until Marc, the ruggedly handsome warrior of her fantasies, suddenly appears in the flesh and magically transports them to safety.
With all of them now safe in Marc's world, the three men in turn and together share Kathryn's bed, each of them intent on satisfying her every sensual need—and each of them compelled to try to make her his own. But Marc knows that Kathryn is the one woman who can quiet the powerful stirrings in his body and his heart, and he will take her to incredible heights of pleasure to claim her for himself and make her his own for all time . . .
---
What do you think about this review?
Comments
No comments posted.

Registered users may leave comments.
Log in or register now!