"Lush historical detail and gritty London murders..."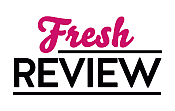 Reviewed by Make Kay
Posted March 28, 2019

Wow, Anna Lee Huber's historical mystery AN ARTLESS DEMISE is up to book 7 in the Lady Darby Mystery series! It's hard to believe that there are seven books to enjoy in this marvelous series already. Huber supplies lush historical detail, weaving the many facets of Victorian life into a vivid tapestry of London life.
Kiera, Lady Darby, is a sympathetic character. A talented artist, she was forced by her previous abusive husband to illustrate stolen corpses as he performed illegal medical dissections on them. After her first husband's death, Kiera finds a delightful love with her current husband Sebastian Gage, who is an inquiry agent. Sebastian ticks off all my approval boxes: he's smart, compassionate, and very supportive of Kiera. He also encourages her to help him in his investigative cases, and I so enjoy their interactions as they pursue criminals together!
A series of murders of aristocratic heirs brings "burking" back into the public's eye. Burking, or the killing of individuals to provide corpses to medical schools for dissection, exposes Kiera to the ton's censorious gaze once again. Kiera disapproving father-in-law proves to be a rousing secondary character here, as he pulls his head out of his behind for once to help Gage defend Kiera.
I am a sucker for historical English murder mysteries, and the Lady Darby Mystery series is one of my current favorites. Readers who enjoy C.S. Harris or Deanna Raybourne will be well pleased with this series, where a wealth of period ambiance enlivens the knotty plots and savvy murderers. Huber's AN ARTLESS DEMISE provides an engaging mystery against the backdrop of Victorian London domestic life.
SUMMARY
Lady Darby returns to London with her new husband, Sebastian Gage, but newlywed bliss won't last for long when her past comes back to haunt her in the latest exciting installment in this national bestselling series.
November 1831. After fleeing London in infamy more than two years prior, Lady Kiera Darby's return to the city is anything but mundane, though not for the reasons she expected. A gang of body snatchers is arrested on suspicion of imitating the notorious misdeeds of Edinburgh criminals, Burke and Hare--killing people from the streets and selling their bodies to medical schools. Then Kiera's past--a past she thought she'd finally made peace with--rises up to haunt her.
All of London is horrified by the evidence that "burkers" are, indeed, at work in their city. The terrified populace hovers on a knife's edge, ready to take their enmity out on any likely suspect. And when Kiera receives a letter of blackmail, threatening to divulge details about her late anatomist husband's involvement with the body snatchers and wrongfully implicate her, she begins to apprehend just how precarious her situation is. Not only for herself, but also her new husband and investigative partner, Sebastian Gage, and their unborn child.
Meanwhile, the young scion of a noble family has been found murdered a block from his home, and the man's family wants Kiera and Gage to investigate. Is it a failed attempt by the London burkers, having left the body behind, or the crime of someone much closer to home? Someone who stalks the privileged, using the uproar over the burkers to cover his own dark deeds?
---
What do you think about this review?
Comments
No comments posted.

Registered users may leave comments.
Log in or register now!