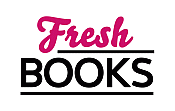 June blooms with love and intrigue
"Finding her sister is only the first step..."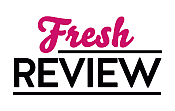 Reviewed by Svetlana Libenson
Posted March 7, 2019

Charlotte Smith leaves her comfortable life in 1880s San Francisco under the guise of visiting her aunt in Newport, RI. What her parents do not realize is that Charlotte is attempting to infiltrate the Goldengrove Asylum, where her beloved older sister, Phoebe, has been confined for years by their parents. Once Charlotte gets in, she has to navigate the complex maze of the asylum as well as deal with the unorthodox treatments to "heal" the patients. Charlotte is determined to save Phoebe from this confinement because it's her fault Phoebe ended up there in the first place. But the longer she's there, the more she learns about the secret of the other inmates, and the less time she has to find her sister without her parents begin to suspect something is wrong. Can Charlotte accomplish her goals, or are she and her sister destined to spend the rest of their lives in Goldengrove?
Beautifully crafted with rich historical detail, flawless and fleshed out characters as well as an engaging storyline, WOMAN 99 by Greer Macallister is an unforgettable treat to read and savor. In addition, it was a sad and eyeopening read on the power men have had over women to commit them to an asylum simply based on their word rather than on a woman's real condition. WOMAN 99 does not shy away from these controversial issues. In addition to exploring the power dynamics between men and women, Greer Macallister explores the strong bond of sisterhood between Charlotte and Phoebe, and I admired Charlotte for what she risked in order to find her sister. There is also the strong bond of friendship between Goldengrove's inmates and how ultimately, their dreams are not what they seem.
For readers seeking novels inspired by the famous Nellie Bly expedition to a mental asylum but also features elements of sisterhood, friendship, and coming-of-age, WOMAN 99 by Greer Macallister is a must read!
Learn more about Woman 99
SUMMARY
She's only a number now.
When Charlotte Smith's wealthy parents commit her beloved sister Phoebe to the infamous Goldengrove Asylum, Charlotte knows there's more to the story than madness. She risks everything and follows her sister inside, surrendering her real identity as a privileged young lady of San Francisco society to become a nameless inmate, Woman 99.
The longer she stays, the more she realizes that many of the women of Goldengrove aren't insane, merely inconvenient ― and that her search for the truth threatens to dig up secrets that some very powerful people would do anything to kep.
A historical thriller rich in detail, deception, and revelation, Woman 99 honors the fierce women of the past, born into a world that denied them power but underestimated their strength.
---
What do you think about this review?
Comments
No comments posted.

Registered users may leave comments.
Log in or register now!