"An exhilarating story to the very end!"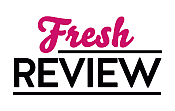 Reviewed by Teresa Cross
Posted February 28, 2019

The novel THE FRENCH GIRL written by Lexie Elliott is a psychological thriller that will keep you in stitches through the very last exhilarating chapter. With so much excitement in an unpredictable storyline, you find that you cannot bear to pull yourself away from it until getting to the end. This is one I enjoyed reading and Elliott did a wonderful job at capturing your attention.
Kate Channing is one of six university friends that decided to have a holiday for the summer at a French farmhouse. All was well until Severine showed up. At the end of their trip, everyone saw Severine leave at the train station. How did she come up missing? That night before many years ago there were altercations that left the friends with many hurt feelings and secrets as well. Now, a decade later, Severing's body is found in the back of the same farmhouse that everyone stayed at!
Along with her friends, Kate's life will never be the same. Now there is an investigation and the friends are all being questioned leaving their lives at the mercy of the law. The all could lose everything that they worked hard for. Kate tries to remember details of that week but is left with some thoughts that leave more questions than answers.
If you are looking for a novel that is a suspenseful thriller then look no longer. THE FRENCH GIRL is a must for those that love these psychological novels! Lexie Elliott is an amazing writer with such exhilarating story.
SUMMARY
I Know What You Did Last Summer meets the French countryside in this exhilarating psychological suspense novel about a woman trapped by the bonds of friendship—perfect for fans of The Widow and The Woman in Cabin 10.
Everyone has a secret...
They were six university students from Oxford—friends and sometimes more than friends—spending an idyllic week together in a French farmhouse. It was supposed to be the perfect summer getaway...until they met Severine, the girl next door.
But after a huge altercation on the last night of the holiday, Kate Channing knew nothing would ever be the same. There are some things you can't forgive. And there are some people you can't forget...like Severine, who was never seen again.
A decade later, the case is reopened when Severine's body is found behind the farmhouse. Questioned along with her friends, Kate stands to lose everything she's worked so hard to achieve as suspicion mounts all around her. Desperate to resolve her unreliable memories and fearful she will be forever bound to the memory of the woman who still haunts her, Kate finds herself entangled within layers of deception with no one to set her free...
---
What do you think about this review?
Comments
No comments posted.

Registered users may leave comments.
Log in or register now!