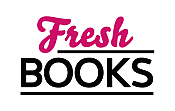 Your starred reads for December are here!
"A well-researched look at the vivacious life of Consuelo Vanderbilt."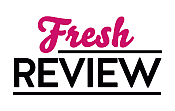 Reviewed by Danielle Dresser
Posted February 25, 2019

Consuelo Vanderbilt was born into a life a privilege - a vast inheritance, beauty, and a magnetic personality. But when her overbearing mother sets her sights on an English title to bring prestige to the Vanderbilt family, Consuelo feels trapped. Forced to marry the 9th Duke of Marlborough, Consuelo moves to England and into the extravagant Blenheim palace. Marriage to the duke is less than ideal, but they do have two sons. Consuelo spends much of her time among England's aristocracy, including the Prince of Wales and his wife, and the duke's cousin, Winston Churchill.
As her marriage dissolves, Consuelo decides to leave Blenheim, throwing herself into charitable efforts and continuing to entertain the upper crust of European society. It's not until she falls in love with a French colonel and pilot, Jacques Balsan, that she wants to push her powerful husband for a divorce...
Taking place from the Gilded Age and through the World Wars, AMERICAN DUCHESS by Karen Harper is an in-depth look into the life of a vivacious and clever woman. Even with immense wealth, Consuelo is trapped by not being able to do much with it, especially during her disastrous first marriage. Her relationship with her mother begins strained but eventually evolves into a thoughtful and important part of Consuelo's adulthood. Consuelo's philanthropy is admirable but juxtaposed to her ability to buy or build new homes seemingly on a whim was an interesting lifestyle to read about. Her longing for privacy and a sense of normalcy was at times like reading about the current royal family, and it was easy to empathize with her frustrations while she was going through difficult times in the public eye. A well researched novel, AMERICAN DUCHESS will please any historical fiction fans.
SUMMARY
Before there was Meghan Markle, there was Consuelo Vanderbilt, the original American Duchess.
Karen Harper tells the tale of Consuelo Vanderbilt, her "The Wedding of the Century" to the Duke of Marlborough, and her quest to find meaning behind "the glitter and the gold."
On a cold November day in 1895, a carriage approaches St Thomas Episcopal Church on New York City's Fifth Avenue. Massive crowds surge forward, awaiting their glimpse of heiress Consuelo Vanderbilt. Just 18, the beautiful bride has not only arrived late, but in tears, yet her marriage to the aloof Duke of Marlborough proceeds. Bullied into the wedding by her indomitable mother, Alva, Consuelo loves another. But a deal was made, trading some of the vast Vanderbilt wealth for a title and prestige, and Consuelo, bred to obey, realizes she must make the best of things.
At Blenheim Palace, Consuelo is confronted with an overwhelming list of duties, including producing an "heir and a spare," but her relationship with the duke quickly disintegrates. Consuelo finds an inner strength, charming everyone from debutantes to diplomats including Winston Churchill, as she fights for women's suffrage. And when she takes a scandalous leap, can she hope to attain love at last…?
From the dawning of the opulent Gilded Age, to the battles of the Second World War, American Duchess is a riveting tale of one woman's quest to attain independence—at any price.
---
What do you think about this review?
Comments
No comments posted.

Registered users may leave comments.
Log in or register now!