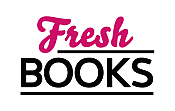 Your starred reads for December are here!
"American Duchess is a must read if you love historical fiction"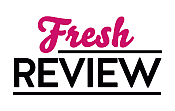 Reviewed by Magdalena Johansson
Posted February 20, 2019

AMERICAN DUCHESS tells the fictional story of Consuelo Vanderbilt. In 1895 Consuelo wed the Duke of Marlborough. This was not a love match; she was already in love with another man. She only went to the altar after being bullied relentlessly by her mother, Alva. The marriage was a business deal— the Vanderbilt money for a title and the prestige that comes with the title. And, it could have all ended there. She could have stayed subdued like many other women in her class. However, Consuelo finds her inner strength, fights for the things she believes in and perhaps she will even find true love?
Consuelo Vanderbilt like her mother Alva, is a very colorful woman. At the beginning of the book she isvery subdued. She's just a girl, forced into a marriage she doesn't want. Married to a man that is just interested in her money. But, she grows, finds the courage and in the end, she is unstoppable. She also decided to follow her heart. Karen Harper has woven together a truly fascinating tale about a woman that dared to rebel against society's rules. The writing is superb and I found myself engrossed in the story. I had previously read THE ROYAL NANNY by Karen Harper and I'm glad to say that this book was just as good as that one.
AMERICAN DUCHESS is well researched, well written and definitely, a must read if you love historical fiction!
SUMMARY
Before there was Meghan Markle, there was Consuelo Vanderbilt, the original American Duchess.
Karen Harper tells the tale of Consuelo Vanderbilt, her "The Wedding of the Century" to the Duke of Marlborough, and her quest to find meaning behind "the glitter and the gold."
On a cold November day in 1895, a carriage approaches St Thomas Episcopal Church on New York City's Fifth Avenue. Massive crowds surge forward, awaiting their glimpse of heiress Consuelo Vanderbilt. Just 18, the beautiful bride has not only arrived late, but in tears, yet her marriage to the aloof Duke of Marlborough proceeds. Bullied into the wedding by her indomitable mother, Alva, Consuelo loves another. But a deal was made, trading some of the vast Vanderbilt wealth for a title and prestige, and Consuelo, bred to obey, realizes she must make the best of things.
At Blenheim Palace, Consuelo is confronted with an overwhelming list of duties, including producing an "heir and a spare," but her relationship with the duke quickly disintegrates. Consuelo finds an inner strength, charming everyone from debutantes to diplomats including Winston Churchill, as she fights for women's suffrage. And when she takes a scandalous leap, can she hope to attain love at last…?
From the dawning of the opulent Gilded Age, to the battles of the Second World War, American Duchess is a riveting tale of one woman's quest to attain independence—at any price.
---
What do you think about this review?
Comments
No comments posted.

Registered users may leave comments.
Log in or register now!