"Comic book thrills and a scintillating super-galactic romance!"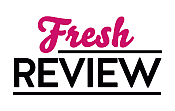 Reviewed by Miranda Owen
Posted February 13, 2019

MYSTIC is the second book in the Cat Star Legacy series by Cheryl Brooks. There is an exotic quality about Zetithian hottie Aidan Banadänsk, with his magical abilities inherited from his mother, and his catlike appearance from his father, but he is the quintessential "good guy." Although Sula Enduran is a resilient and capable woman, she is a tough spot when Aidan finds her and she's happy for the rescue. Like so many other books set in this Cat Star world created by Cheryl Brooks, MYSTIC is loads of laughs, with a fascinating adventure, memorable characters, and plenty of sexy times. Along the way, Aidan and Sula pick up some helpers in their mission to expose and put a stop to evildoers responsible for planetary genocides.
Aidan is my favorite type of hero. Even though he is the kind of guy who is typically very sought after because of his good looks, wealth, and the reputation Zetithians have for being phenomenal lovers, he is a self-deprecating sweetheart of a guy who volunteers at an orphanage. Sula is literally Aidan's dream woman. He found her after having a vision. These two people are a perfect match because they're both brave and sweet- natured. The romance that develops between Aidan and Sula seems very organic and, although the relationship develops at hyper speed, a friendship forms first before any physical intimacy. Cheryl Brooks tells MYSTIC from alternating perspectives to give the reader a better understanding of how Aidan and Sula really feel about each other. As Aidan nurses Sula while she has an injury to her leg, there is plenty of flirting and cute quips, but it's Aidan's thoughtfulness and the kindness he shows to those around him that really have Sula falling for him. Aidan becomes the person Sula can rely on and support her, and Sula is good for his self-esteem.
Cheryl Brooks does a fantastic job of balancing the humor and romance with the adventure and sense of danger from some unknown assassins. The assorted allies that Aidan and Sula pick up to aid them on their mission are Qinta and Abuti (two orphan girls who help Sula while she's injured), Val (an enigmatic Avian clone who I'm seriously hoping Cheryl Brooks will write more about in the future), Curly Tshevnoe (the devilishly handsome Hans Solo in this group), and the enthusiastic healer Giklor. All of these supporting characters are entertaining and add to the story greatly in some way. Sula and Aidan have great chemistry and work well as a team. All of the good guys in this story are not quite superheroes, but ordinary yet brave good people trying to do the right thing while getting a few thrills while playing the role of "hero."
MYSTIC provides comic book thrills with unique characters and scintillating supergalactic romance. A strong heroine plus a sweet hero equals one amazing romance. Super excited to read the next installment of this Cat Star Legacy series.
Learn more about Mystic
SUMMARY
Her love is the one thing he never saw coming...
Sulaksha Enduran is still reeling from the death of her lover. He died of a mysterious plague—and it's out of control. Sula is determined to find answers on her own, until an impossibly sexy Zetithian saves her life and joins her quest.
Despite the prescient abilities and power over the wind that enable Zetithian mystic Aidan Banadänsk to rescue Sula from certain death, he couldn't have predicted her unique effect on him. It shrouds her future in mystery...and fills him with unparalleled desire.
But Sula's investigation has put her in the crosshairs of a deadly conspiracy. With an entire planet's population at stake, Sula and Aidan must risk it all to save the planet, the galaxy...and each other.
---
What do you think about this review?
Comments
No comments posted.

Registered users may leave comments.
Log in or register now!