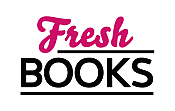 Your starred reads for December are here!
"A story about George Washington's relationship with Mary Philipse"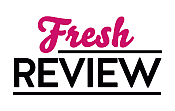 Reviewed by Magdalena Johansson
Posted February 13, 2019

DEAR GEORGE, DEAR MARY is the story about George Washington's relationship with Mary Philipse. Mary Calvi has written a story based on hundreds of letters, witness accounts, and journal entries, reconstructing George Washington courting of New York heiress Mary Philipse.
I had never heard of Mary Philipse before I read this book. It was definitely interesting to learn more about this woman that apparently caught the eye of George Washington, although ultimately it was a relationship that was never to be. One of the charms with historical fiction for me is books like this, getting to know characters I never heard about. I love getting an image of a time long gone. And, as a non-American, I just have basic knowledge about George Washington. Sadly this book did not appeal to me. I think the main problem is that there was just never a flow to the story. I struggled quite badly with it, to be honest. Neither the story nor the characters came alive for me, bogged down with all the details of what was going on. Yes, I do love details in books that show that the author has done a well-researched job. However, in this case, it became too much and the story was lost among all the details and I felt my mind drift while I read the story.
Now, this is my opinion. I'm sure that there are those that will love the book. If you are interested in George Washington and/or the American revolution DEAR GEORGE, DEAR MARY is a book to read. It sure gives the reader an insight into both George Washington and Mary Philipse's lives. And, if you love doomed love stories is this book definitely something to consider.
SUMMARY
A novel about heiress Mary Philipse's relationship with George Washington, based on historical accounts, letters, and personal journals by nine-time New York Emmy Award-winning journalist Mary Calvi.
"Love is said to be an involuntary passion, and it is, therefore, contended that it cannot be resisted." —George Washington
Did unrequited love spark a flame that ignited a cause that became the American Revolution? Never before has this story about George Washington been told. Crafted from hundreds of letters, witness accounts, and journal entries, Dear George, Dear Mary explores George's relationship with his first love, New York heiress Mary Philipse, the richest belle in Colonial America.
From elegant eighteenth-century society to bloody battlefields, the novel creates breathtaking scenes and riveting characters. Dramatic portraits of the two main characters unveil a Washington on the precipice of greatness, using the very words he spoke and wrote, and his ravishing love, whose outward beauty and refinement disguise a complex inner struggle.
Dear George, Dear Mary reveals why George Washington had such bitter resentment toward the Brits, established nearly two decades before the American Revolution, and it unveils details of a deception long hidden from the world that led Mary Philipse to be named a traitor, condemned to death and left with nothing. While that may sound like the end, ultimately both Mary and George achieve what they always wanted.
---
What do you think about this review?
Comments
No comments posted.

Registered users may leave comments.
Log in or register now!