"A US Marshal comes to town with a killer on the loose..."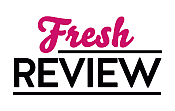 Reviewed by Magdalena Johansson
Posted February 13, 2019

Thriller Paranormal - Supernatural
WATCHER IN THE WOODS is book four in Kelly Armstrong's Rockton series. I've read all the books and this is a series that I love and I hope that Armstrong will keep on writing several more books.
Rockton is a secret town in the middle of nowhere in Canada. People come to Rockton when they need to flee something or someone that is a threat to their life. Casey Duncan is the town's only detective and she's been through a lot during the year she has been there. She and her boyfriend, Sheriff Dalton, have just arrived back to Rockton together with Casey's sister who is in town just over the weekend because they desperately needed a skilled doctor. They hardly have time to settle in when a US Marshal shows up demanding that they release one of the residents to him. How did he find Rockton, and who is he after?
The more I learn about Rockton and the people living there the more intrigued I am. Many of the residents have skeletons in the closet. In WATCHER IN THE WOODS, we learn that someone has done something really bad, but that's it - not what was done or who has done it. Pretty much everyone is a suspect. Just my kind of story. Adding Casey's sister to the story was a real treat. I've heard to so much about her, and she is very, very different from Casey. For readers who haven't read the previous books in the series, it may be difficult to keep all of the characters straight, but I do think once readers get used to them, each book can be read as a stand-alone. I highly recommend this book!
SUMMARY
Watcher in the Woods is the next gripping installment of #1 bestselling Kelley Armstrong's riveting Casey Duncan series.
The secret town of Rockton has seen some rocky times lately; understandable considering its mix of criminals and victims fleeing society for refuge within its Yukon borders. Casey Duncan, the town's only detective on a police force of three, has already faced murder, arson, and falling in love in the several months that she's lived there. Yet even she didn't think it would be possible for an outsider to locate the town and cause trouble in the place she's come to call home.
When a US Marshal shows up demanding the release of one of the residents, but won't say who, Casey and her boyfriend, Sheriff Eric Dalton, are skeptical. And yet only hours later, the marshal is shot dead and the only possible suspects are the townspeople and Casey's estranged sister, smuggled into town to help with a medical emergency. It's up to Casey to figure out who murdered the marshal, and why someone would kill to keep him quiet—before the killer strikes again.
---
What do you think about this review?
Comments
No comments posted.

Registered users may leave comments.
Log in or register now!